Silent Screams
November 19, 2010
Imagine a few dozen people working in a field. They're picking cotton. It's over a hundred degrees out. They're wearing loose-fitting clothes and straw hats. The state is Mississippi, and the year is 1810. Now imagine a few dozen people working in a similar field, picking beans. It's about ninety degrees out. They too are wearing loose-fitting clothes and straw hats. This time the state is California, and the year is 2010. In the first image they are African-American slaves. In the second they are migrant farm-workers. In both images none of the people are citizens, and in both they are nearly entirely deprived of human rights.


Most migrant farm-workers are illegal immigrants, and therefore cannot speak up when their employers use and abuse them. This terrible breach of human rights has to stop. These immigrants, these people, these fellow human being of ours, are oppressed and put down daily. The Dream Act, a bill that would give illegal immigrants a path to permanent residency through military service or a college degree, is currently passing through Congress. If this bill passes, thousands of children who can't hope for more than a minimum wage job and constant risk of deportation, will be given a path to become legal residents, and eventually citizens. These migrant workers that spend fourteen hour days doing slave-like labor, living in conditions worse than the way most of us give our pets, will be able to obtain the two things most dear to every human being—hope and freedom.


People say slavery no longer exists in this country. They are unable to hear the silent screams of the thousands of migrant workers that have been abused for so long. They do not see the evil, and so to them it does not exist. When people see their beans, they do not think of the oppressed people that picked the beans, they just think of how the beans are going to taste. How many years can this go on before it comes to an end? I feel it is my duty as a human being to bring this issue, this ugly, hated issue that most Americans would rather not think about, into the light.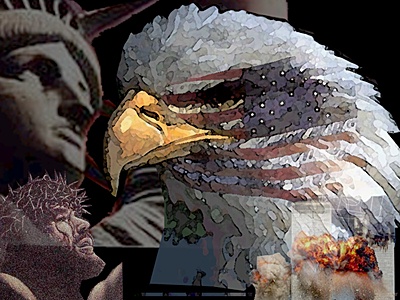 © Casey R., Lewis and Clark, MO