Living A Safe Life
April 20, 2013
It is hard to feel safe these days. Always wondering what that persons got in their bag and if he is a rapist or serial killer. I can't help but feel that my life is under constant threat, danger and death, hand in hand always waiting around every corner. And it doesn't help that some psycho opened fire on unsuspecting moviegoers entertaining themselves with The Dark Night Rises. I went to see that movie a week after the incident, the whole time glancing up and down the stairwells and flinching at every chair squeak. It doesn't help that there are people out there who will walk into a calm elementary school and open fire on little kids. That week at school we all sat shaking in our chairs and when there was a school wide lockdown my door, of course, didn't lock. And only not too long ago the Boston Marathon was bombed. What's next? Living in New York makes me question, is the new Freedom Tower a target? Will there be a repeat of the Twin Towers tragedy? I can't help but plan emergency exit routes for every classroom in school. I can't help but wonder who I would save if I could save someone. All I can do is hope. Hope that nothing happens, and that if it does I will be ready.

I used to be so innocent, never worried about anything but what to eat for lunch. No here I am, growing up, and having to face the world with confidence and pride.

And it isn't like I don't have that, I am the most confident/proud person I know. No, it is the fact that all of the terrors are hard to ignore. Hard to forget. I gues in some ways it is good that we don't forget, that we learn to protect the ones we love, and this great nation.

But sometimes we cannot protect the ones we love, like those peaceful family members that had the devastating misfortune to be hit by a time bomb in Boston.

Like those parents who were working or at home doing whatever when someone barged into their son or daughters school and took the lives of too many people.

So that is why I plan and plot and wonder about what I would do. I ensure my self that I will be ready, willing, and able.

But. Sometimes we are never ready...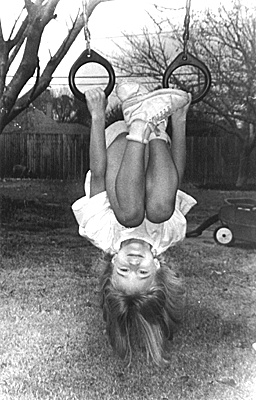 © Nikki W., Highland Village, TX