Swing States Breakdown: Nevada
October 13, 2012
Nevada

Electoral Votes: 6

Governor: Brain Sandoval (R)

State Legislature (Upper House): Democratic (11-10)

State Legislature (Lower House): Democratic (26-16)

Senator: Harry Reid (D)

Senator: Dean Heller (R)

U.S. House of Reps. Majority: Republican (2-1)


Oh the Silver State. Home to Las Vegas, the Gambling capital of the world. Also the sanctuary of desert, sand, and anything else that could be grouped into the same category as cowboys and the classic West.


Since garnering statehood in 1864, Nevada's voting record has been all over the map. Starting off with as a strong Republican base, the state then flipped Democratic, then red again for a short time, and pretty solidly blue once more. In fact, you could say that the dust never really has settled here in Nevada (both literally and figuratively) and that neither major party has a solid, sustained, history of overwhelming support ever (Nevada voters did opt for a James B. Weaver, a People's Party candidate, in 1892).


So does this make Nevada the ultimate swing state? With only six electoral votes, I don't think so, but Nevada has made it clearly that it can be extremely unpredictable, and I do think that some of these lesser populated states could honestly make or break who wins in November.


So let's start with Romney's advantages. I think the most glaringly obvious is Romney's Mormon faith. Though only about 5.6% of Nevadans are actually Mormon, they've showed time and time again that they are ready and able to turn out in large numbers, as well as the trend that they overwhelmingly vote Republican. Romney also has support in the fact that many of his far ago ancestors (and some not so far away) occupied Nevada or surrounding states, such as California and Utah.


Another plus for Romney is his very influential role in turning around the floundering 2002 Winter Olympics in nearby Salt Lake City and making them a smashing success. This act led to Mitt Romney's widespread approval on the national stage, as well as whispers that he may make an attempt to run for the governorship of Utah. This fact can only aid Romney's case in the Sagebrush State.


Though Obama is not without his followers either. A Latino population that has been growing throughout the south and undermining Republican control will likely be Obama's greatest advantage. His support among minority voters is his best weapon, especially in a state whose Hispanic population increased by about 82% two years ago.


One thing however, that does not sit well for Obama is the Nevada unemployment rate. Perched at 12.1% Nevada has the highest unemployment of any state in the whole country, largely due to a disastrous housing market crash. Romney has already used this as fodder in his campaign, and you'll be sure to see him stretch it even more as November creeps closer and closer.


But in the end who'll gather up the six votes that could mean so much? I've got to side with Romney. If people are hesitant to reelect a president with an unemployment rate of around 8% nationally, there's no way voters will give him a chance in a state with an unemployment rate hitting over 12%. The other strengths Romney can bring here is that while Nevada doesn't have a true and tried voting record of its own, many states close to it do, and they've for the most part always voted Republican. This combined with Romney's Mormonism, his brilliance in conducting the 2002 Winter Olympics, and the recent momentum that he's gained in the past weeks will surely help him ride on to victory.


However, all is not lost for Barack Hussein Obama II. With two more presidential debates coming up, they will likely be the easiest (and last) place to send out a rallying cry. If Obama wants to make a stand, his up and coming face-offs with Mitt Romney will likely be it, so odds are he's saving everything to try and throw one last desperate knockout punch. And if he wins Nevada or not, it wouldn't hurt Obama's campaign to succeed, even if all the state provides is six electoral votes.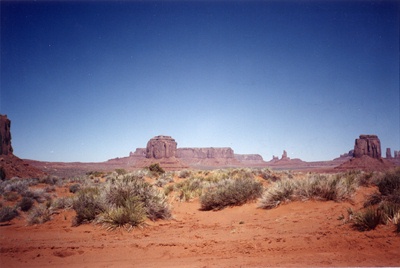 © Andrew S., Milford, CT