Swing States Breakdown: Iowa
September 16, 2012
Iowa

Electoral Votes: 6

Governor: Terry Branstad (R)

State Legislature (Upper House): Democratic (26-24)

State Legislature (Lower House): Republican (60-40)

Senator: Chuck Grassley (R)

Senator: Tom Harkin (D)

U.S. House of Reps. Majority: Democratic (3-2)


Well this one's a shocker too, isn't it? Iowa has been leaning Democratic lately, voting only once for a Republican in the past six presidential elections. This election could be a chance to either alter or confirm this trend.


So let's start out with Obama. Iowa has been very near and dear to Obama's heart, ever since he won the caucuses here and launched himself into a neck and neck race with Hilary Clinton for the Democratic nomination. And for a while Obama had looked extremely good in Iowa, beating Romney by about 10 percentage points in some polls. However, in recent months his numbers have taken a turn for the worst, and Iowa has become essentially a toss up.


I'm not exactly sure of what it is that's swung Iowa (a normally Democratic state) so far into the neutral zone. Perhaps it was the Tea Party movement and the Republican sweep in 2010 yet again. Or maybe its harsh new ethanol and environmental procedures that Obama has enacted.


Anyhow, ever since the new toss up status, Obama's been fighting hard to keep Iowa, pouring money into the state and making visits quite frequently. Here he's been relying on farmers who support the ethanol mandates and the old time Democrats that have had a hold here so long.


But Romney has support too. Iowa's large Christian population will definitely give him a bump, as will the momentum that he garnered from the 2010 sweep. However, the sweep hasn't been as strong here, with the Republicans failing to unseat long time Senator Tom Harkin, as well as to claim a majority of seats in the federal House of Representatives. Still, Romney isn't looking to bad to most Iowans, considering how Democratic Iowa has traditionally been and by how much Obama was once leading.


Though Iowa has lost electoral clout over the years, in a race as close as this one, six votes could make all the difference. So who gets the gold? It's a tough one to call, but Iowa has shown that it can be turned red, when incumbent George W. Bush won the state in 2004. It may be too early to say, but I think Romney and Ryan will be able to make the cut here. The momentum they've been running on and the support that they've been turning out has been strong and constant.


However, the real story I think here is how badly Obama has been hit. To go from a ten point advantage to a dead heat is a hard hit, and not many people can recover from that. Even if Obama manages to struggle back to win Iowa, the damage is done. He'll have spent valuable time and money that could've gone into other battleground states, perhaps other states where he's also trailing. Which leads to the conclusion that be it Romney or Obama winning Iowa in November, odds are the state will have much more power and influence beyond even its six electoral votes.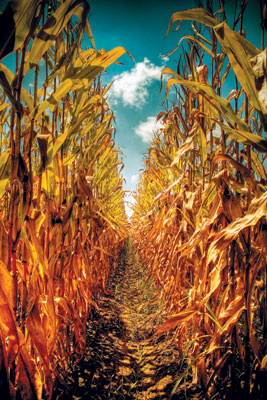 © Taylor M.