Swing States Breakdown: Florida
September 3, 2012
I know this isn't exactly a week later, but to get around to all the swing states I've got to double up at least once. Anyhow, let's see what's next on the list.

Florida

Electoral Votes: 29

Governor: Rick Scott (R)

State Legislature Majority (Both Houses): Republican

Senator: Bill Nelson (D)

Senator: Marco Rubio (R)

U.S. House of Reps. Majority: Republican (19-6)


Ah, Florida. A classic swing state; alternating between the Democratic and Republican parties for the past twenty years. In fact, if any of you remember, Florida was crucial decision maker in the 2000 presidential election between George W. Bush and Al Gore.

Obama was able to snag Florida away from McCain in the 2008 general election, with 51% to McCain's 48%. However, Senator Hilary Clinton of New York captured the majority of the vote during the Democratic primary held in Florida in early 2008. This narrow victory and primary loss from 2008 could plague Obama as he campaigns in Florida. However, an influx of Cuban and other minority immigrants as well as the many theme park workers from around the Orlando area could turn out some much needed support for Obama here.

Romney looks to be doing well in Florida. I think it's partly because the Republicans held their convention in Tampa this year, but also partly because of the general Republicanism of the South. Again the Republican sweep of many seats across the country in 2010 has most likely built up momentum and energized many core conservatives and base Republicans. Besides that, the many aged retirees that have relocated to Florida ought to provide Romney with a majority of their votes.

So who'll take it all home? This is a tough one to say, but I do believe Romney will be able to capture Florida and its much needed electoral votes. His and Ryan's Medicare reform plan will most likely draw large numbers of older voters, as opposed to Obama's $716 billon gutting of the same program. Along with that, Florida's photo ID law will certainly discourage illegal immigrants from turning out; voters who are more likely to vote Democratic. On top of that, Romney's primary win in Florida over several other Republican challengers has probably rallied most conservatives and right-leaning independents around him.

But Obama still has a shot. If he is able to energize his base at the DNC in Charlotte, North Carolina this week, and successfully turn out voters in Florida, he may be able to win. A recent endorsement by former Republican and governor of Florida, Charlie Crist, surely didn't hurt either.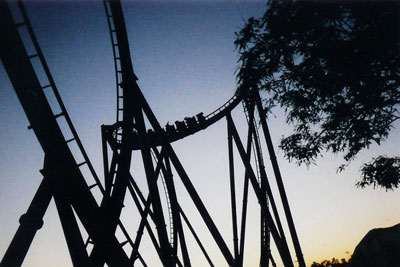 © Aaron S., Shelby, NC