Wisconsin Sikh Temple Shooting
August 15, 2012
The facts: On Sunday morning August 5th, a Sikh gurudwara in Oak Creek, Wisconsin was attacked by 40-year old Wade Michael Page. Six people were killed and others wounded.

My thoughts: Wade Michael Page reportedly mistook the Sikh place of worship for a Muslim place of worship. Sikhs are often mistaken for Muslims because of their dark skin, beards and traditional turbans. Aside from the fact that the temple was clearly labeled as Sikh, I strongly believe that even if Page had gotten his facts straight and attacked a Muslim temple, it would still be a disgusting act of domestic terrorism. Page, a member of a white supremacist group, was said to have had a 9-11 tattoo on one arm. This leads me to believe that Page, amongst many fellow Americans had strongly and deeply felt the loss of many Americans in the attacks on New York City and Washington D.C. If Page understood and felt the pain that such a massacre put a community through, my question is WHY would he want to inflict that upon another community?

Revenge, I understand. It's natural to want someone to have to pay when so many lives were taken unfairly. But 9-11 was a suicide mission. Those who he should be targeting are dead, and so is Osama bin Laden. Are we not all humans? Do we not all feel pain? Whether Muslim, American or Sikh, when a small, ignorant group of people take the lives of innocent people, it is terrorism. Page's ignorance caused 6 lives to be taken, and drove an entire community into fear. Even if Page had cared enough to check whether or not it was a Muslim or Sikh temple, essentially the concept would be the same; a community completely unrelated to the attacks of 9-11 would have been forced to pay for it, just as many innocent Americans were forced to give their lives for things they were unrelated to. Thus begins an endless chain of hate, murder and terrorism that we so desperately try to put an end to.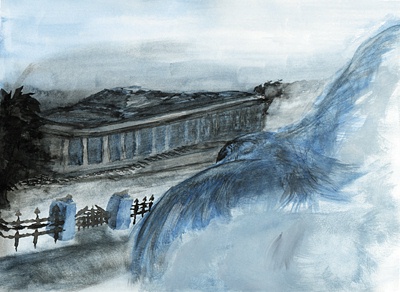 © Maria J., Phoenix, AZ