Dark Surprise
March 26, 2013
"Sometimes you just need someone to be there...so the dark isn't quite so big." -Unknown
Sometimes we just need to look around and see how many people are willing to offer us a candle when we feel lost in the shadows. Light can be found.
A few months ago, I had the mentality of "this will never happen to me," but it did. A very good friend of mine made a bad and permanent decision, past the point of no return. She committed suicide. She was one of my best friends, my locker partner, my study buddy, my sister from another mister. "Beautiful Jenny," if you could only see how many people love you and how much you are missed.
It was and still is impossible for me to understand how someone could do something like that, especially from someone who seemed to have the world in her hands and used to tell people to never give up. Yet, she gave up on herself.
The feelings that arrived all at once were overwhelming. Sadness, grief, anger, disappointment, pity, guilt.
I wanted so badly to be able to justify her action, but there is just no way to do that.
I am still angry. That is the truth, but I also think I have learned a lot about the situation.

I learned that sometimes, bad things happen, and there is nothing that can be done about them so there is no point in becoming bitter asking questions that don't have answers.

I learned that life is fragile, and we can never know for sure what is going on inside another person's head. We never know what another person's life is like or what he or she is going through. We never know when we may be seeing someone for the last time. We have to make every moment with a person count. I learned how important it is to say I love you, lean on me, let me help you, even when everything looks perfectly fine.

Most importantly, I learned that no matter how alone we feel in the world, there is always someone who cares about us. There are always people who love us and want the best for us and we have to learn to see just who those people are. I learned that when you are walking in the dark, you do not have to be alone. I learned that no matter how dark things may seem, if we look hard enough we can always find the light.

Life is fragile, with its ups and downs, but it is also beautiful; it is a wonderful gift, and I have learned to look for the best in the worst of times. I am a different person now; I have grown.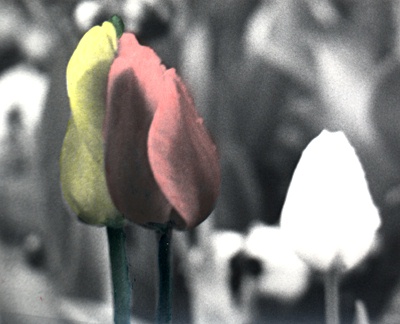 © Matt B., Highland Village, TX