Through Mexican Eyes
MAG
January 29, 2014
My life has always been enveloped in the sweetness of Mexican culture. Even though my family has not always lived in Mexico, my parents have kept our cultural roots deeply present wherever we are. As a little girl I always felt belonging in the chilaquiles Mom made and the chocolate abuelita (hot chocolate) that warmed the cold days. I can feel it now in my grandmother's ashen eyes as she fervidly talks about her younger days and all the colorful festivities like chocolate sprinkles on the days of our calendar.
But Mexican culture, in all its beauty and glory, also has its drawbacks. I live in a society where there is a single way of thinking that everyone is expected to share. Having lived for a great part of their lives in foreign places, my parents have never really fit in. My mom has always spoken to us about the world outside the enclosed piece of sky that is our society. Amid the whispers of the night, she painted the skies of distant places, and opened in my brothers and me a curiosity about the world.
Because of the global view my parents inspired in us, I can now see the flaws of my enclosed society. I see the obnoxious way in which my peers have been indoctrinated into religion – how none of them questions what they've been taught to believe, how they literally cover their ears when a contradictory idea is proposed. I am disturbed by the lack of confidence and ambition my peers show; one's dream is everyone's dream. I'm dismayed that some of my girlfriends degrade themselves, saying that it doesn't matter how much effort they put into school and themselves, because they'll end up being housewives anyway.
I want to be the cause for inspiration and ambition. I want to be the emblem of possibility. I want to help my peers and others realize that they can live beyond what they think themselves capable of. My world has brimmed with support and cheers of "You can do it." All my teachers have believed in me and have challenged me to reach my full potential. My parents have shed tears of pride and love behind my every step; they have unclothed my authenticity. I want to bring forth that conviction and self-worth in others.
I yearn to see the world and expand my small viewing glass. So, taking chilaquiles and chocolate abuelita by the hand, I will explore the world and bring back a bigger piece of sky.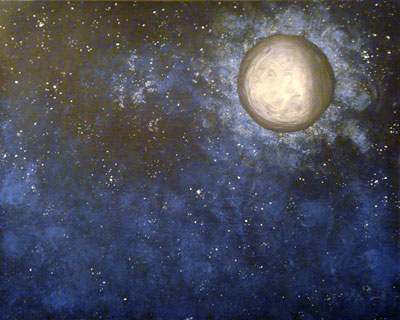 © Allison H., Vancouver, WA