Life in Mali
June 27, 2010
Step into Mali for a day. What do you see? Lively people who have a love for music, exquisite sights and foreign delicacies that you've never even heard of before. Going to a new place shows you that to other people, your customs are similar and different from the other countries around. If you lived the way the Malians live, you might understand that their daily lives aren't so strange after all, they are shared by the people around you, just like in America.

Malians really cherish music for what it is. Just like the U.S., they listen to all sorts of genres because everybody has different taste in music. For instance, Amadou and Mariam are famous for the pop music that they sing together. Also, Doussou Bagayogo has notorious singing skills and she as well, comes from Mali. Music to Malians is really important.

If you saw the beautiful or belle (as you say in French) sights, you would be overwhelmed with awe. Dejenne is famous for its architecture made entirely up of mud. It's a big tourist attraction that intrigues many people. When many people think of Mali, their minds zoom straight to Dejenne.

Food is always prepared by a woman in Mali. Poulet yassa is a big delicacy there and foutou is also one.

Holidays to the citizens of Mali, are not just for relaxing. They are about celebrating an important day to their culture or religion. Similar to many other nationalities, Malians have few Christians in their country, yet on December 25th the citizens who are celebrate Christmas. They also celebrate New Year's Day on January 1st, Army Day on January 20th, Martyr's Day on March 26th, African Liberation Day on May 25th, and Republic Day on September 22nd. On each of those days, Malians will have celebrations.

Mali is located near the Sahara Desert, so as you may guess, it is very dry. On the other hand, in the majority of Mali, rainfall is common. Mali's current population is 12,324,029 (last recorded in July 2008). The capital is Bamako, one of the largest cities in Mali. Everyday life is either blistering hot or miserably raining and full of familiar friends and family.

Currency, like other cultures helps to make to up Mali's economy. Their money is called CFA Franc and has coins and paper money.

Mali loves to celebrate important events in history. In 1946 their country became a French Union and in 1959 it got its name, Mali. Those dates will go down in history for centuries—even decades.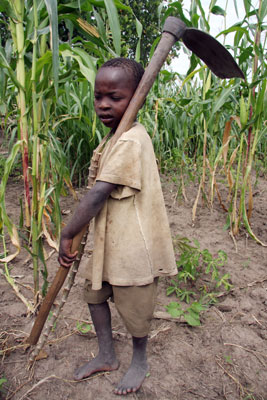 © Hyunwoo K., Charlottesville, VA