Sticking Together
November 17, 2008
It was dark and chilly, and I was nervous. We were expected to be at school at 10:00 p.m., so we could travel to Washington D.C. It was very crowded with people and suitcases inside the gym, and loud. Everybody was either happy or sad to leave their families. The whole adventure started then.

All of my friends and myself boarded the big bus, and were trying to get comfortable. Everyone was really chatty, until the lights turned off and we were supposed to be quiet. Then all of a sudden, early morning arrived and we made it to Gettysburg. We all woke up and prepared to start walking. When the touring stopped at Gettysburg, we traveled the rest of the way to D.C. We all talked about how we couldn't wait to make it there.

Finally, we reached our marvelous hotel. I unpacked all of my stuff and took a shower to prepare for the night tour. It was really awesome to see the monuments when the sun was setting. They were all lit up and you could see them really well. After we visited a good amount of monuments, we headed back to our hotel. Everybody had to meet in this big dining room. Finally, they allowed us to go to bed in a real bed, instead of a bus seat. I roomed with three of my best friends, so it was quite a bit of fun, until everyone got tired of everyone else. My hope was to learn a lot in D.C. and come a lot closer with my friends.

The next day, I went to the Holocaust Museum and learned about concentration camps. It was really sad; posted on the wall was a collage of pictures of adults and kids that were killed or that died in the camps. Also, I went on a ghost walk that night, which was when everything broke out. Everybody in my group of friends seemed to be in some sort of argument. It was not much fun because they were fighting over dumb things. Since I avoided their fight, they overwhelmed me as their messenger. I was pretty well on both sides, even though I didn't pick sides. Nothing got them back together until late that night, when a boy in our grade acted stupid. Then everyone stuck together, and helped each other out.

Finally, we started packing our bags back up to start traveling back home. We then boarded the buses and went and toured the USS Barry Ship, and then headed home. I remember stopping at a rest stop at 11:30 p.m. I was half asleep and Mr. Smith kept talking to me. Then, we traveled the rest of the way home. When we exited the interstate at Batesville, Mr. Garrett tried to wake me up.
When we reached the school, everyone was tired. We grabbed all of our bags and went home and went to bed in our own beds. I don't know what the trip would have been like if we didn't stick together. The main thing that I learned would have been to never let your friends go. Also, I learned that I could never live without my family.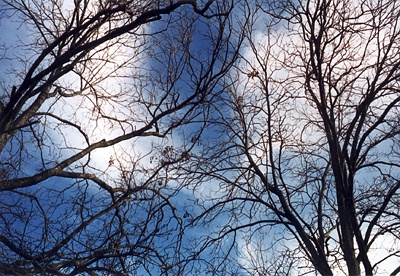 © Anonymous