Life Comes Crashing Down on the Field
May 19, 2017
It was the most beautiful day in Park Ridge. 80 degrees, sun shining, a slight breeze against my face as I was running up the field. "Go Tigers! Let's GO!" My coach screams. We want to win. We were undefeated, desperate for a win, and willing to risk it all. I was on the offensive side trying to score a goal. Next to me was Jackie and Sam. I was shorter than them both. Soccer was our life, we have been playing since the 1st grade. We never missed a day of practice. We looked at each other and ran up the field. Jackie, with long brown hair, had the ball and passed it to Sam. Sam was the best on the team. She would do anything to help her team win. Sam ran close to the goal and passed it to me. I stepped back and kicked the ball towards the goal. It went in! As the ball went into the goal, I stepped backwards and stepped on my back foot the wrong way, "Crack!", there goes my foot. I fell down and was aching in pain. I grabbed my ankle and looked at my coach and my team running to me. It felt like sharp needles went into my foot as pain shot up my leg, it was a lot for a 14 year old. My coach screams to the ref, " Timeout! Timeout! Can't you see she's hurt?" The ref blew 3 whistles to call a timeout. "Someone call an ambulance her ankles broken!" My mom yells.
As the ambulance arrives, a big man named Steve came up to my mom and I and introduces himself. I remember this as clear as day. He says, " Hi Im steve im a medical professional at Lutheran General Hospital. You are going to be okay. Can you please explain to me what happened in as much detail as possible so we can get an idea of what you might have broke?" I look up at him as a scared 14 year old would. I push my long blonde hair away from my head and I explain everything. From me scoring to breaking my foot I give him as much detail as possible. Steve thanks me and puts me on a gurnee and brings me to the back of the ambulance. I've never been inside an ambulance before. It was pretty small and had lots of medical equipment inside and around me. There was 3 other medical professionals in the back of the ambulance. They all look at my foot and conclude that it's definitely broken. They whispered to my mom something about my foot but they don't want to tell me until I calm down. When we got to the hospital they took multiple X-rays. When they came back with the X rays, they showed me what part of my foot I broke.

They said it will take longer to heal due to the way I broke it. They said it could take up to 3 months. I thought to myself, "3 months? How am I ever going to play?" The doctors came up to me and got more information about how I broke it and told me it's going to be very hard to recover from this break.

As they were talking to me one of the doctors came into the room and said, " Hi i'm Dr. James Pratt! I am a podiatrist in the hospital and i'm here to explain procedures about your foot and all that happened." I nod and he started to talk about what a podiatrist is, because most 14 year olds don't know what it is. He explains that he specializes in feet and explains how my cast will work and how it will heal. He stated, "Unfortunately, this break can intentionally hurt your foot even more if you keep playing soccer." He said that it's my choice to continue to playing but they would not recommend it. They knew how important it was to me to keep playing soccer. I look at my mom with a really upsetting look. She says to the doctors, "There has to be another option. She loves soccer." The doctors explain that it's up to me to continue no one else. I think to myself how would I ever quit? I can't leave my team they are my family. I was going to try out for the travel team in October. It was my dream to keep playing. My mom talked to me on the side and said, "Sometimes, Kate. Things happen for a reason." She looks at me with that look. If I could explain this look it's the look of always being right. My mom is always right. She knows what is best for me.

Three months later I got my cast off. I didn't touch the field or even try to think about it. I needed some time to relax and think about school. It worked most of the time, but I still miss the field. My Mom came into my room that day and said, "I know you don't want to think about it, but it's time to make a decision." She looks at me and I look at her. I said, "I don't want to continue. I really liked catching up on school and paying more attention to life. I don't want to hurt my foot even more." My mom shocked states, "Wow I couldn't agree with you more. It's just for your best." I finally told my coach what decision i've made. Of course he was upset but he thought it was for my best too. I got my grades up, got to hangout with my friends and family more, and relaxed so much more. A lot of the weekends I got to go to my grandmas lake house in Wisconsin. I spent a lot of time catching up with family and seeing my cousins. My friends and I got to go to the pool, even though I couldn't go into the water due to my cast, I still got to tan and spend time with my best friends! I guess somethings happen for a reason!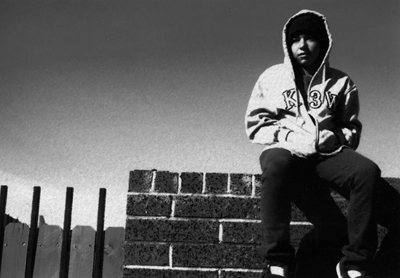 © Stan G., Phoenix, AZ