Glory
MAG
Volleyballs hit the floor, sounding like firecrackers on the Fourth of July. Classmates fill the gym, their faces painted in school colors and chant, "Let's go, Mounties!" We focus on our coach as he gives us a pep talk, then both teams shake hands and the game begins.

I'm sitting on the bench between a junior varsity freshman swinging for varsity, like me, and a sophomore. As the game goes on, our outside hitter makes several errors.

"One substitution, please," the coach says to the ref. "Erin, you're on."

I walk onto the court as the starting varsity players give me high-fives.

"Don't be nervous," they say, patting me on the back. The opponent is serving; she dribbles the ball four times, raises it to shoulder level, tosses, and hits the ball. All I am thinking is, Please don't let the ball come to me, I'm not ready for varsity. Applying too much force, she serves the ball out of bounds and I exhale in relief. It is our turn to serve.

The ball is hit fast with almost no arc, a good serve, but the opponent makes a good pass to the setter. The ball is set to the outside hitter and I try to anticipate where the ball will be spiked. What a spike! The ball is hit right to me. I extend my arms out to play the ball and pray that it is in control. I force myself to look where the ball is going. A near-perfect pass to the setter, followed by a near-perfect set to the hitter, followed by a near-perfect spike.

The opponent is unable to make a pass and we get the point. The home crowd is cheering for me and I am completely relieved of tension. I am taken out of the game but am one hundred percent satisfied. Everyone on the bench, including the coach, gives me a high-five, and I smile the rest of the night.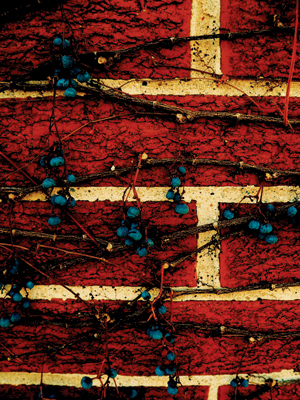 © Anonymous