Me, in Ancient Elemental Symbols
August 11, 2016
1. A latent spark of ever-fire
Watch the fire flit and flee, skipping to the meter of the soul.  Every spirit hath its spark, its own way of excitement about the world.  I find myself much alight – so differently, too, I suppose, as all do; but thou kindred spirit, listen to the story of a self.  I am set ablaze by all too many things – by mind and number, language and nature, the educational system, even water, its chemistry not me extinguishing – and this fire best shalt burn and rage to its own desire; yet in the fury of adolescence, lightning strikes, but the flame and heat fast dissolve to earth; they have not yet the power to sustain.  If only the multitude of sparks would join as one promise, as one truth for my frail spiritual-intellectual existence, as a kindling of ever-fire.  Might that soon become?  Might I find a perpetual passion, something modern but meaningful, that shall sizzle in my soul and essence?

2. Sea-blue ink spun fast to storm
Hear the winds, and feel the tempest; once drizzle and drops, now pour.  How could I tell thee how I feel in these watery gales, when emotions rush out without a hint of telling?  The artistic me is lost in its stubborn instinct to express, that very compulsion which hath brought us to this mystical realm.  There is so much within that which I may call myself – desires, fears, dreams, furies.  The dam of my eyes and of my heart is yet so weak, and I cry, I laugh, I shiver with sentiment; but how could I tell thee so thou could know?  To write is not to sing my heart, and to play music is not to melt into the keys.  I wish they were, so to harness the storm.  But this hurricane sucks up the ink meant to inscribe the parchment of my life's tale, and then spills it upon all my hard-earned progress in "controlling emotion."  When, when will the gusts seize their calm?  I hope soon. 

3. A sphere of jade, breathing Peace
Clutch the gemstone in thy hands, and sense the life within.  I tenderly touch that concentration of spirit, knowing that it is not a crystal ball to the future, but an element clairvoyant of the past, of my ancestral homeland of China.  From a phase of ardent Americanism, I have kept an individualistic impulse, but it has discovered a quiet, introspective realm.  I may study Chinese and balk at its numerous, intricate characters, but the cool breath of the stone catches me with its beauty long withered, and I am uplifted by its promise. I soak in the ideas of the great philosophers of yore, trusting that theirs are the way I might find my true essence and nature.  Perhaps I shall develop that of the Buddha?  I hope, and I wonder.  In later years, the latent spark may burn, and the sea-blue ink may flow, but the sphere of jade will remain, for when I shall learn to embrace it.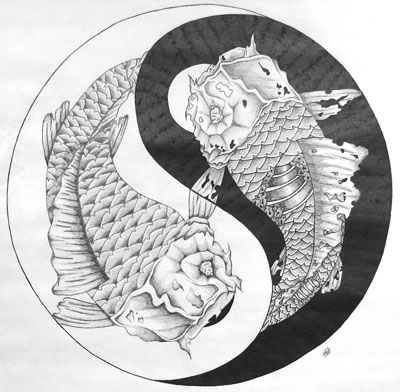 © Matt F., Pierz, MN