Of Bhutanese Hills and Emerald Childhoods
February 1, 2015
Darkness triggers her. I first thought it was peace, the occasional absence of the constant pressure she harbors over herself, but now I am sure that it is darkness; which, as of now, makes a lot more sense.
The powers are cut, again. She is seated, as calm as the morning mountains. 'You know, babu, you really ought to put that phone down once in a while,", the blossomings begin, "Back in Bhutan, I had not even heard of cars, or telephones, or electric bulbs, for that matter. I remember seeing a truck, for the first time in my life, on my way home. I was seven, walking through the Indian highways, when I saw it- two yellow suns making their way for me; oh, the noise they made! And I got scared and hid right under the bushes nearby, dear little me! I wonder where those reflexes are gone now, eh!"

"Really, mother?"

She doesn't notice. The little time portal in her mind works brilliantly, snitching away all awareness of her present.

She, my mother was born in the hills of Bhutan, the proverbial Shangri-la of the orient. Fifth child to my grandparents, she gifted her childhood to the isolated kingdom of the Himalayas. Eight years after her birth, the family moved back home to Nepal. When she bid her farewell to the orange orchards and the sound of the river, deep within the forests, little did she know she was never to go back to the home she was born in.

"You know we used to have picnics", she continues, "and boy were they fun! We'd make a little clay chulho the day before, and we'd cook, and we'd eat and dance and play till the hills covered the sun"

Her hills, as they once used to be.

She was not even aware of it when my grandfather decided to move back to Nepal. The journey was secret, and in Bhutanese terms back then, illegal. With nine children, my grandparents walked all the way from Bhutan to the southern plains of Nepal across India. My mother, like a flower transferred from a ground to another, took her time, of course, but she adjusted. She grew up sweet and slow with the rivers and sands of Nepal, her blossoms decorated these new valleys that were to be hers, -but never could she forget her roots.
But it seems only her memories can reach their origins now, for in 1990, the government of Bhutan blocked all access of Nepalese into the Kingdom. My mother had apparently been trying to corrupt the nation's identity. She was a threat. A dreadful terror trying to corrupt the nation's core and traditional heritage. They closed her doors, and along with it they enclosed so many childhoods in the emerald fields.
The hills lay waiting still.
She is today a mother with the most wonderful of stories to tell and no law has been able to prevent her memories from going back ever so fondly to where they came from. And I hope that one day the people who make these laws finally realise that there are rivers in the deep untamed forests of Bhutanese hills; and they still flow with the same vigor as they always did, and all they seek is another touch from the innocent fingers that once stole their waters away.
I hope they realise that my Mother has a memento to return.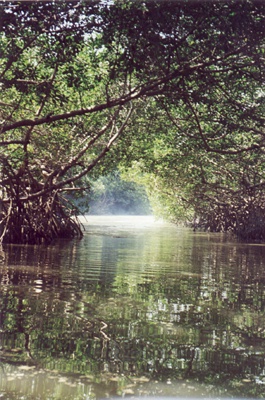 © Olivia O., Chicago, IL