Immigrants and New Students
January 17, 2015
     For an English assignment, I wrote a paragraph on how my class was similar to the USA and how the students were similar to immigrants traveling there.  My paper covered the flowery, sunshiny part of immigration: coming for a better life, the American Dream.  However, when writing the paper, I didn't take into consideration how difficult immigration was, as well as transferring to a new school.
     To begin, the transfer is bad enough.  Immigrants had to travel in boats; the boats were crowded and unsanitary, and the trips were long.  My transfer to my old school was difficult as well.  I was very anxious to transfer because I was worried about figuring out my way around the school, and I was anxious about what the kids would be like since I didn't know anyone there.
     Also, immigrants and new students only come a little bit prepared.  Immigrants come to the U.S. with a little bit of money and some food and clothes, but when they come to America, they need to find jobs, and they don't know English.  I was given a tour of the school and given a schedule of what my classes are, but I still had difficulty getting to and from my classes and I didn't have any friends because I didn't get a chance to meet the other kids before my first day.
     What's more is that both immigrants and new students are rarely welcomed.  Natural citizens felt that that their jobs were threatened by immigrants, so they were often discriminates against.  During my first few days at my old school, I was bullied by my peers; it's very common for the new kid to be picked on.
     Immigrant life isn't easy, and neither is transferring to a new school.  The transfer is difficult, they aren't fully prepared, and they often aren't welcomd.  Sometimes, in order for someone to get what they're hoping for, they'll have to overcome some difficulties along the way.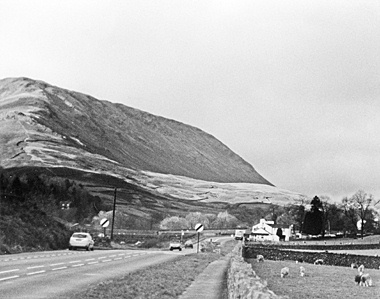 © Eleanor J., McLean, VA