Of Plaids and Stripes
June 13, 2012
My mother, while I was toweling my damp skin after taking a bath, told me that no more buying of clothes in my next pay day. As I was putting my black round neck tee with baby blue and white stripes all over it and my shiny shorts, I kept on thinking, "WHY?"

Ever since I was a little kid, my parents won't buy me clothes as often as they would buy food for the fishes in the aquarium (that was before, well, the fishes died when I was thirteen). In other words, I kept on wearing the same clothes over and over again.

Should my blue striped shirt be deemed no longer wearable for strolling in the park or my red shorts be torn and mended and torn until it looked like Fantine's wardrobe in Les Mis, my mother would insist that I wear the clothes in question as my sleepwear or my attire when I'm in the house.

Hand-me-downs was one of the options back then, and surprisingly, until now. I would not complain about those new additions to my wardrobe, for sometimes they are branded and worth a million bucks (no, I was just exaggerating). Whenever I would receive new shirts and shorts and pants and tees, it is as if Henri Dunant and Coco Chanel gave me a second life.

Stepping into high school and college, I learned how to mix and match my finite wardrobe. And by religiously consulting the different blogs by the most fashionable people of my age bracket, my knowledge of mixing and matching improved.

Now that I earn a decent salary, I can somehow buy my desired articles of clothing. I would prowl over boutiques and stores in search for the most chic and the most affordable pieces of clothing. After purchasing those items, I would wear them inside the fitting room and muse at its beauty.

I have shallow sources of happiness, and clothing is one of them.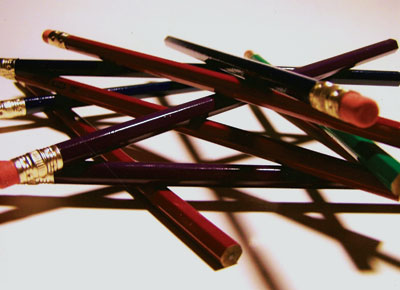 © Nicholas K., Weldon Spring, MO