Writing a Novel in a Month? No Problem.
December 12, 2011
"This month we are writing novels!" My teacher told my class. At first writing a novel seemed like a distant dream, something almost unreal to me but now I feel like I am destined to be a novelist. I had never heard of NaNoWriMo, and I really didn't know if I was up for the challenge of writing a complete novel in only a month. I had to give it a try so I decided to write about four girls at camp getting thrown together in food fights, pranks, death, and sabotage. We started out with packets our teacher gave us with places for my class to write down our character descriptions, our plot, and conflict. If you have ever attempted to write a novel, you would know; Your book gets so long that you can forget simple things like eye color and favorite hobbies. My teacher was more planned out than I thought.

What really kept me writing was my peers. On the NaNoWriMo website you can look at your classmates word count and motivate yourself to beat them. That's what really kept me writing after about a week into it when all of my original ideas ran out. I realized the first day I started writing that I was not used to writing 10,000 words. The most I had done in my writing career was a two page report. I had to learn to build relationships, start foreshadowing, and expand my writing out of my comfort zone. The experience was amazing and I would do it again in a heartbeat. The only problem with that is I won't have the constant emails and encouragement from my teacher to keep me going. They may have seemed annoying at the time but I know I couldn't have done this without her.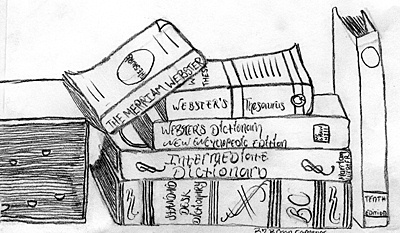 © Bryan C., Lovelock, NV