Don't leave without me
October 14, 2011
My truth is out, he's sitting there starring, disbelieveing what I had said. He knew it. I told him how much I loved him and had made it even less possible for him to hate me. He was nervous, his little boy grin turned down into despair and sorrow.How would it feel to be unloved, the sorrow, alway's lonely. It would be too much. He know that's what im going through. How can he even bare to look me in the eyes, as everytime we meet in our school hallway. When we young, a boy read my journal aloud that mentioned my love for my crush. I don't know what it meant. Usually if a boy doesn't like you, he would deny it. This boy. This one didn't. He looked me in the eyes stunned. I put my head down and all my fears of embarassment dissappeared. But now, this very moment...
he's leaving me behind unloved.
"Don't leave without me" I say. He hears as my voice is trembling and my heart is slowing."Don't"
He turns back and says "Never. I will not make you feel bad again"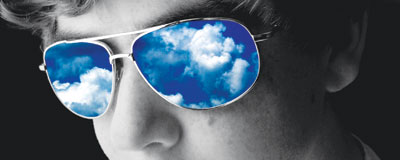 © Joseph B., Mesquite, TX