No Ordinary Quake
MAG
March 17, 2011
My name is Abby, I am 16, and I was there on March 11, 2011, when the 8.9 magnitude earthquake hit Japan.

It was a typical Friday afternoon. I sat in Biology class staring at the clock, watching each minute tick by, waiting for 3:05, the end of last period. I was in the home stretch. The school day was almost over, and I was one day closer to spring break.

Then the classroom began to shake.

Having lived in Japan my entire life, I wasn't worried, at first. Earthquakes are a fact of life here. Buildings are carefully constructed to withstand great shock. Schoolchildren undergo frequent and, frankly, troublesome and boring earthquake drills. Everyone knows that a big tremor is bound to hit eventually. I had been told this for as long as I could remember. I simply assumed I would have left this country when it happened – perhaps in college, or even married. At any rate, it seemed impossible that an earthquake would have any real effect on my life.

When we began to feel the quake, my classmates and I looked at each other. It was just an earthquake, no big deal. They happened so frequently that this seemed inconsequential. My first thought was, Wow, I can actually feel the room shaking this time! I rarely felt seismic activity. This was exciting and different. I felt like a child on a roller coaster for the first time. I often came home from school to find the pictures on my bedroom wall slightly tilted. This was usually the only indication that an earthquake had occurred.

Like me, my class was calm. Our teacher, cool and collected as always, led us from our ground-floor science room out into the school's driveway. That's when I started to realize that something was very amiss. Earthquakes typically last a minute or two. This one, however, just didn't stop. In fact, it continued to worsen for what seemed like a full five minutes. I stood on the shaking asphalt, almost losing my balance. I could see the pavement rippling and feel the earth undulating beneath me. This was very out of the ordinary, that much was obvious. Yet still I didn't panic.

I tried to remember science lessons on tectonic motion and earthquakes. This was amazing! It felt like I was standing in a textbook diagram come alive. First there was the side-to-side shaking, followed by the considerably more violent up-and-down heaving. The ground surged. I felt like I was standing on a surf board in the middle of a paved ocean. It was exhilarating and surreal.

Other classes ran out of the building screaming, their teachers in hot pursuit, attempting to keep their cool but failing miserably. Nonetheless, I remained stuck in my own little bubble, blithely imagining that this was simply an overreaction by a few green faculty members.

Then the shaking was over. People continued to stream out of the building. Cries and shrieks echoed around me as we were ushered onto the huge astroturf football field. And yet, all I could think was, What magnitude was that? How close were we to the epicenter? I refused to believe that this was The Big One.

After a quick attendance check, my little sister, Eve, came bolting toward me, her face white. That's when the gravity of the situation hit me. We were 45 minutes outside of Tokyo. The phones were completely down, the highways closed, all the trains stopped. Anyone who has lived in Japan knows that when the trains go off schedule, or the entire cell network shuts down, something must really be wrong. Thankfully, Eve had already reached our parents by
e-mail. They were safe. That was a colossal relief.

The football field was buzzing. Were we going to be stranded at school for the night? What was the death toll? Was everyone's family okay? Were our homes decimated? An hour passed with no answers. I sat huddled with friends since it was cloudy and cold.

At last we were allowed back into the building, which appeared undamaged. Tensions ran high. "No running!" teachers yelled. "Bus riders, grab your bags and head to the buses!" I was propelled out of the school by students gung-ho to get home. I wasn't thinking as I rushed toward my bus and hurled myself into the first available seat. I didn't feel scared, but there was a certain epidemic of hysteria spreading through the student body. This can't be a big deal, I thought. It's Japan – earthquakes are routine. There's nothing to be worried about. By tomorrow, everything will be back to normal. Except, of course, it wasn't.

The bus ride home took seven and half hours, ten times longer than usual. The sun went down and it got dark. The sidewalks were crammed with people, hundreds, probably thousands, walking quickly. With no trains and the roads clogged with traffic, there was no other way to travel. When we stopped for food, I was shocked to find convenience stores devoid of their typical abundance. Empty shelves reached wall to wall. The rice balls, the sandwiches, even the ice cream were all gone.

After suffering through 30 kilometers of bumper-to-bumper traffic, I was home. The bus door opened with its usual sigh and I bolted out. I made a beeline for my apartment building and catapulted through the door. My parents and yellow lab were waiting, fixated on the television screen. I was finally home. Everyone was safe. We were going to be okay.

Now, everything feels different. As I write, I am sitting on a 747 headed to Chicago. Given the precarious situation in Japan, my family decided to evacuate. Following the earthquake, the situation steadily deteriorated. I woke up the next morning to find my Facebook profile overflowing with messages from worried friends and family around the world. I wrote back, telling them everything was okay, and my life was beginning to return to normal. Or so I thought.

On Saturday, a remarkable calm swept over the city. There was no visible damage, everything was intact. Later, problems were discovered in the nuclear power plants to the north. There was an explosion. I admit I was scared for my life much more in the days after the earthquake. The aftershocks continued; according to the Japanese government, we have experienced 400. School was cancelled for the week and, at the advice of various embassies, all my friends left. Rolling blackouts began in areas around Tokyo to conserve energy. The uncertainties seemed limitless.

There are physical blows, and then there are emotional ones. The palpable aftershocks of the earthquake last only a few seconds. But the stress of this incident, the psychological effects, will last a lifetime. Hopefully, in a few weeks my life will feel more normal. I will slip back into my routine: eat, sleep, study, etc. Yet something is different. My life will never be the same.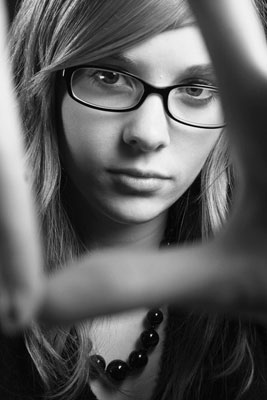 © Marina S., Vineyard Haven, MA