A Note From Him and My Thoughts
November 12, 2010
"Hey baby"
"i just felt like writing you something i thought you would like"

WHAT I'M THINKING:
i like everything you do for me, mi amor.

NOTE FROM HIM:
"you are my life, my everything, my wife to be, my one and only. i would give anything to know we would be together forever and never be lonley. i love you."

WHAT I'M THINKING:
awww. i love you too. if in this life all we do was just love one another, than so be it, for i would love you til the end of the world and back; no matter what.

NOTE FROM HIM:
"i feel in love with you and that love with you has exploded in our passion and time together. it grows, adn sometimes multiplies daily and i welcome the warm feeling i get from having you in my life"

WHAT I'M THINKING:
my love for you grows 100 times fold with each moment that passes,
and in this life i want it to last,
til my soul shall fade away,
even til the end of times day.

NOTE FROM HIM:
"my heart swells when i hear you tell me you love me and are mine. i love you so much more than ican express"

WHAT I'M THINKING:
if there was words to express how i feel,
i fear emotions wouldn't run as deep as they run for us.
so perhaps it best for you to hold me and tell me you love me,
for that is the best expression to me. I LOVE YOU.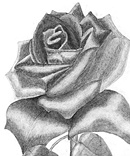 © Nghi L., Phoenix, AZ