2021 Kindness Contest: The Little Things
November 29, 2021
"Write about an act of kindness." Sounds easy enough, right? At first, not for me. I had this image in my head of bread being handed to a poor old lady. Try as I might, I couldn't think of a single time when I'd actually seen that happen. Was the world just void of kindness? I went over a billion different scenarios I had actually seen, but none of them seemed right. There was something to the size of my mental reject pile, though. The world is made of a billion little acts of kindness. Usually, these just go unnoticed. My older sister is a great example. She's my best friend.
"I need my Gyu hugs," she said from where she was flopped onto my lap in the bleachers.
"Ok," I said.
"'Cause you're Gyu now," she added.
"Ok," I said again, laughing a little.
Maybe that was weird. Maybe k-pop was just how we connected. Soobin was her bias in TXT and Beomgyu was mine. My sister was my Soobin. She always took charge, my personal leader. I was her Beomgyu. Maybe I just wanted to be her happiness.
"You're my comfort person," she told me.
I smiled. "You're my favorite person," I replied. Maybe that was laying it on thick, but I was struggling to put into words how she was my rock, my other half, my lifeline.
She giggled. "We are really weird," she said.
"We really are," I reflected.
"This probably looks bad."
"But we're sisters so it's ok."
It really was ok.
Sometimes I feel like our relationship is one-sided. I'm her comfort person, but does she care enough to be anything for me? Yes, she does. Sometimes it's easy to miss the little things she does for me every day, but that doesn't mean they don't happen. Each time she pays for my drink at Dunkin' Doughnuts; whenever she distracts me from frustrating schoolwork with random posts on Twitter; every time she lends me money at the mall; each moment is a little act of kindness. When she listens to music on the swings with me, when we stay up late talking about nothing, and even when she trusts me with her anxieties, she's letting me in and making me feel loved. That's what kindness is.
She gets in bad moods sometimes, like any teenager, but she'll always be my bestie. She's my leader. I'd be lost without her. She'll always care, no matter how she shows it. Sometimes it's hard to see what's right in front of us, but it's important to recognize those little acts of kindness from the people we love.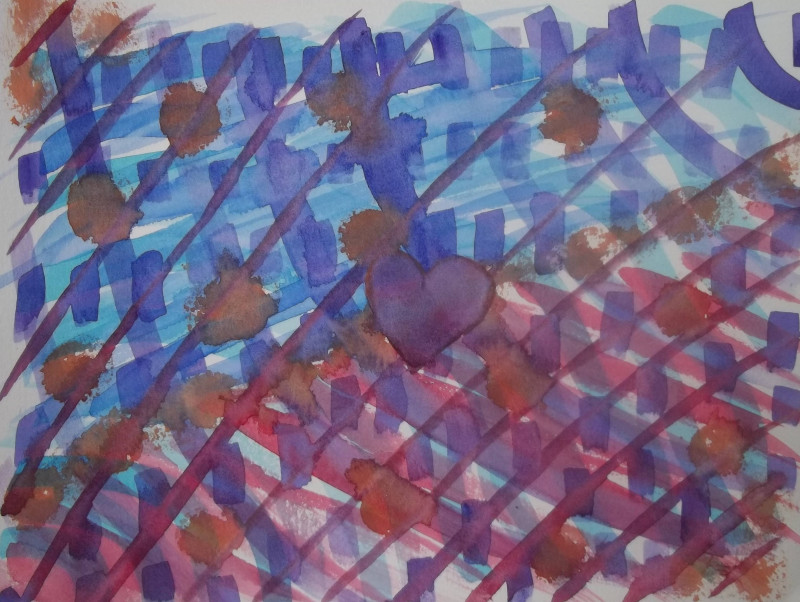 © Abigail R., Harborcreek, Pennsylvania