Mrs. Fanning; FZWMS Band Director
October 18, 2014
Mrs. Fanning always puts a smile on our faces, no matter what.
   As one of the Band directors of Fort Zumwalt West Middle School, she teaches over 90 eighth graders in one class, which I have the privilege of being in. She makes learning our scales something we should want to do by talking about Julian Bliss; one of the world's best clarinetists. (He's also British, which is pretty awesome) If we want to be like him, we have to work hard and learn the things she teaches us.
She starts every class with a positive attitude and a smile, which is pretty infectious. She has the type of attitude that makes you want to do better. She's someone you really want to make proud. (Even if it takes an hour of practicing every day) But there's something else she does that makes my day so much better than anyone one else does.
    Even when she feels like we aren't doing our best, she doesn't tear us apart and point fingers like some teachers do. Mrs. Fanning talks to us like equals, and pours her heart out. Every week, she let's us know that we're "the best of the best" and the brightest students in the school. With honesty in her eyes and a grin on her face she truly believes in us, which in turn keeps us hopeful too. She doesn't want us to get lazy and throw away what we could easily obtain. We may be the most intelligent, but why not be even better? Mrs. Fanning pushes us to be the best we can be. You can hear the faith and strong belief when she gives us pep talks. Guess what? This isn't even the best quality she has.
    The thing that really makes her stand out is her personality. I know most teachers or educators are all business-like or disconnected, but Mrs. Fanning is genuinely interested in her students. She'll sit and talk with you before or after class, chat in the hallway, and make sure no one picks on you. She's a person you can count on to have your back, and she trusts us just as much.
    In fact, during one of our rehearsals, she told us how much she trusted and respected us.
    There's an office near the front of class, and one of the three directors sometimes take particular instrument groups in there to work on parts of songs that they're struggling with.
She told everyone that she would leave any one of us in there with her wallet lying open on the desk, and wouldn't think twice about it.
I don't know why, but that made me feel like I was a somebody to a teacher with everybody. She hadn't directed the statement to anyone in particular because she wanted everyone to know it was true. She has true character and a great heart.
Maybe you think she's just someone who seems like a really good person. But to me, Mrs. Fanning is a remarkable woman with a wonderful and compassionate demeanor. She should win Educator of the Year because of the love and kindness she gives to people even when they don't look like they deserve it. She believes in the unthought and the unloved. She brings hope wherever she goes, which is rare in this world. She's the chunk of gold a miner finds just as he is about to give up, and a while ago, that miner was me.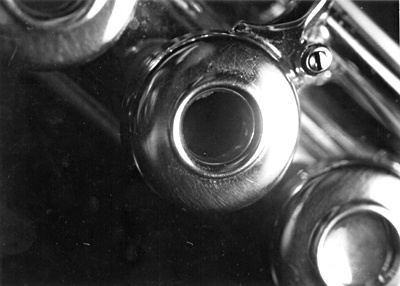 © Roslyn A., New City, NY