Mrs. Achenbach
January 14, 2020
Teachers play very important roles in student's lives. Mrs. Achenbach, my science and literature teacher throughout middle school at St.Anthony's, had a tremendous impact on my life. She is someone that I look up to everyday. She brought out the best in all of her students. She also had a very positive attitude all the time. There are so many reasons why I think she should be Educator of the Year.

Mrs. Achenbach is one of the most kind-hearted people I have ever met. Everyday when I walked into her room in the morning for homeroom, she would always say good morning with the biggest smile on her face. She was also the funniest teacher. She was always making jokes and making everyone laugh. Everyone loved her and really enjoyed being around her. Overall, she was just an amazing person with the best personality.

Mrs. Achenbach is an excellent teacher as well. She made sure all her students knew the material before a test and also made sure we always had some fun in her classes. She made students very passionate about the things she taught. If anyone needed extra help, she would take some time out of her day to help them understand a little better. She had a passion for teaching not many other teachers had.

My 8th grade year she was my homeroom teacher, and we did so many fun things with her that year. I remember one time she took my 8th grade class to her house because it was walking distance from the school, and we all just played games and had a lot of fun. We all made so many memories that we will never forget. Mrs. Achenbach was also someone who you could tell anything to. She was always there for anyone who needed someone to talk to.

Mrs. Achenbach has made an extremely positive effect on my life and many other students as well. She taught me so many great things academically and just in general. I am so thankful to have met a person like her. I thought of her as my teacher and as my friend. For these reasons and more; this is why I am nominating Mrs. Achenbach for the Educator of the Year.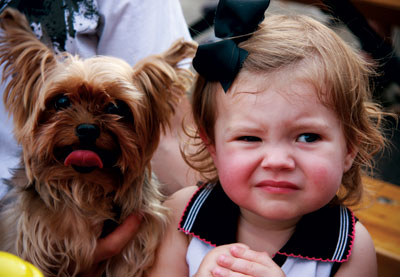 © Julianne D., Louisville, KY