My Favorite Educator
July 1, 2019
The transition to middle school seemed super scary and challenging, and I didn't know if I was ready for it. I was finally going to be at North Shore Middle School. I went to school the first day not knowing how it was going to turn out. It ended up being great because I met amazing teachers. One of them stood out: Mrs. Wartzenluft. She was my literacy teacher. The great thing was that I was in a charter school program, so I would stay with the same group of teachers for all three years of middle school. And don't get me wrong, I loved all the teachers, but Mrs. Wartzenluft had something that was different.
Her room was super inviting, comfortable, and it was more relaxed than the regular school classrooms. She never put on the regular lights in the room, but she had lamps all around. She also had a wax melter that always wafted a scent of essential oils. She loved essential oils and many other hippie things. She lives a relaxed lifestyle and her teaching style matched that so well. She had these amazing swivel chair that had a desktop on them so you could do your work and move around the room. She even had a couch, tons of pillows and blankets for us to use. She allowed students to work anywhere in the room as long as they actually got work done. Her room allowed me to feel welcomed and at ease well-doing work on a regular basis.
She was super inviting and acted as a mother figure. She loved teaching us, and wanted to make her students better in English class. She built a strong relationship with everyone in her class. She would give the best advice when needed. She truly cared about all of her students' well being in school and outside. And she always tried to find new and different things to help and benefit us. She made it so easy to talk to her about anything, even if it wasn't English related. She loved teaching us through videos, stories, and nature walks. She also would give us an assignment and let us explore learning.
Some of my favorite memories over the three years of middle school involved her and her class. I loved when we would go on nature walks. She would take us outside and we would walk around and get ideas on things to write about using nature. This showed me I was able to adapt to the setting I was put into and could get work done, even though I wasn't in a classroom.
Once, she had a person come in and do meditation with us and it helped us focus because no one was talking and there were no distractions. That was a time for us to reflect on our day and life, and it was a time to shape us into the people we are now.
When the weather was nice out, she would let us read outside. We would bring little folding, camping chairs and just sit and read our books. This helped us enjoy our books and the nice weather at the same time. I remember when one of her old students came to visit and she seemed so excited and wanted to catch up. She talked with the former student to see how they were doing. And that made me feel amazing, knowing even after we leave her class, she still will care about us.
Mrs. Wartzenluft helped her students in any way possible and it showed in her teaching style. She is a great, compassionate, and super outgoing teacher. She mastered an inviting environment in her classroom and it felt like I was at home—but I was actually at school learning. Thank you Mrs.Wartzenluft for making such a great impact on me and making me into who I am today.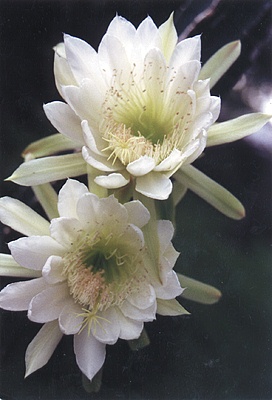 © Lindsay T., Vernon, TX