Hypochondriac
MAG
April 24, 2008
I have a sickness called hypochondria. Well, truthfully, I don't consider it an illness. I just consider it a burden. When you have hypochondria, life doesn't seem real. It feels like you're watching a copy of yourself, who's watching a copy of a copy.

Hypochondria, or the scientific term hypochondriasis, is a disorder where someone thinks he has every ailment known to man. Some hypochondriacs think they have the "big time" diseases like AIDS or cancer. But I think I have everything – food allergies, cancer, brain tumors, kidney disease, Lyme disease, kidney stones, cataracts, bipolar disorder, the flu, dyslexia, strep throat, ­appendicitis. Everything.

When I think I have food allergies, I refuse to eat certain things even if I've eaten them before. I stay up all night worrying, not sleeping. Right now I haven't slept in three days. I rarely eat anything but bread, water, and yogurt. I check the labels on everything from candy bars to cereal looking for things I might be allergic to. Believe me, it's not fun.

As a hypochondriac, simple afflictions of daily life, like stomach pain or tenderness, can make me worry about appendicitis. When my breathing is messed up, I think my throat is closing. If my stomach makes noises, I think I'm going to throw up, even though I'm simply digesting the bread I ate 15 minutes ago.

Hypochondriasis is a type of somatoform disorder, or mental illness. I have had 10 doctors because I never believe they are telling me the truth about my symptoms and what they mean. My mind won't let me listen to the doctor and understand that I am, in fact, healthy.

Being only 15, I hope that I'll eventually break out of all this worry and start enjoying life. Many people say that hypochondria stems from depression or a mental ailment. But the truth is, I'm not depressed and I have no mental ailment. I'm a really happy kid, and I ­enjoy the things I do and the friends I have. I just worry too much.

I know it's not right to blame someone for my disorder, but sometimes I do blame my father. He told me that he used to worry about having every physical illness known to man too. I found out later that hypochondria can be passed through genes. I ­believe I will overcome this disorder, but I will need help.

If you are a hypochondriac too, don't worry. You aren't sick, and most likely you're pretty darn healthy. So get out there and be active and have fun.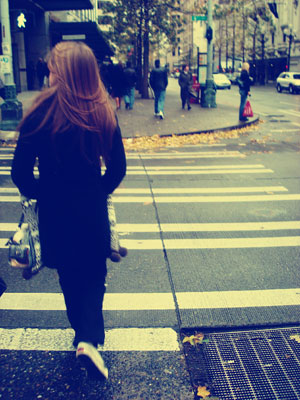 © Adria O., Edgewood, WA