Sexual Harassment in India
May 17, 2017
Sexual harassment is an act upon a person, usually female, in a workplace or social situation, which is involved in the making of unwanted sexual advantage from another person. In India, sexual harassment is a big deal, due to its abundance and because of this great amount of sexual harassment Indian popular states have created so-called "anti-Romeo squads" for women's protection. The anti-Romeo squad is trying to make women in India feel safe. They are trying to create a friendly environment for women may it be at their work or in the streets of India.
The anti-Romeo squad are teams of undercover police which help protect women from being sexually harassed by others. Their task is to identify the people that are trouble makers and teasers in the crowd. Since the anti-Romeo squads were created the sexual harassment rates have decreased a lot, because they are everywhere such as in the streets and in college campuses to protect this innocent women and girls. Now these women are feeling safe to walk outside without the thought of being molested or touching them inappropriately.
Despite the attempts of the anti-romeo squads more than eighty percent of women in India are harassed.The three main forms of sexual harassment that are prevalent in India are: street harassment, quid pro quo, and hostile work environment. Street harassment is unwanted attention from people, which can include catcalling, groping and other forms of harassment. A quid pro quo sexual harassment is when someone gets to keep their job because of sexual advantages or other types of inappropriate sexual comments. While a hostile work environment is when a co-worker or a supervisor in the workplace makes sexual advances and comments to an employee that, while not affecting promotions or the future of the employee's job, makes the working environment of the employee offensive and hostile affecting the employee's ability to do her job. That is what the anti-Romeo squad is working to prevent. The main question is why are women sexualy harassed? This discrimination comes as a result of the major differences in gender where men are more privileged than women. However, not only the gender differences cause this discrimination, also the  poor education of the population is one of the main factors. That is why social workers need to do a lot of work for sensibilisation, not only to men, but even to the women and educate children for the damages that sexual harassment does. India's traditions, customs, values, culture, and of course the education impact the role of how the population behaves in front of this issues and their problem is that they don't agree with each other for this improvement. Some people agree with this change, while some others disagree, so firstly they need to convince and work how to avoid or accept this harassment issue. This might be correct, but at the same time it's incorrect and it seems like being disrespectful to the citizens. They have to find a way to be approved and to be accepted by everyone.
This is why India is doing the right thing by allowing anti-Romeo squads to form, the reason being that a lot of women are being harassed by different men. Hopefully, this is a start of a new way of thinking, where countries like India make effort to stop sexual harassment.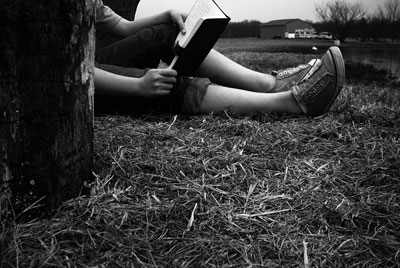 © Kristen D., Kenton, DE