Life Is Like a Roller Coaster
May 31, 2016
Life is like a roller coaster, you stay silent as you go up anticipating the journey to the drop but once you stop a scream tears from your lips. You can either throw your hands up in the air and take that leap or you can hold on tight to what you are comfortable with. Roller coasters always have a pair. Though sometimes you either get buckled in along or you have someone with you, someone who will hold your hand and tell you its okay they are right there. Life is an adventure we fear, it's okay to ask for help because there is no I in Team. There are loops adn dips but it makes you stronger, some find out who we are at the beginning while others take up to years. We move through life trying to find who we are, speeding by the things we need and the people we need as well because for those few split seconds it's just you and life. It isn't until we stop that we realize those things and people never left us that we weren't alone. Finding oneself isn't always about doing it alone, life is a roller coaster. We move forward trying not to look back but sometimes we catch a snag adn we are thrust backwards.
Who are you?
What do you want to do?
What do you like?
Those are questions we always hear but few have the answers to them. It could take seconds, minutes, hours, days, weeks, months and even years to figure out what it is you want to do. Some say those questions have simple answers but truthfully they don't, we don't know until the time is right as we get older. Just because you don't know, doesn't mean you are lost it just means that your life is yours to write. It is your story to tell. No one else is writing it so make it your own. Change it, Write it, See it and Believe in it. Sometimes you find what you need in the most unexpected places, let lose and fall in love without the fear. Beauty can be found in the furthest corners of our minds and light can shine from those around us in their own way. 
It took me years to figure out what I wanted to do, years to find my path but you never know my thoughts and plans could change in a blink of an eye. I'm still learning, growing each day. Every class I take brings me closer to my degree but I know along the way my classes change. We learn adn evolve each day but the thing is we have to let go of the fear of the unknown, the fear of not knowing. The fear that we will make mistakes in our life but the thing is those mistakes make us stronger. In your life you shouldn't pass of chances just because you are afraid of what may come because if you start living in the future you lose those precious moments in the present. Take a leap of faith, take a chance because you never know what could happen becuase tomorrow is never truly promised.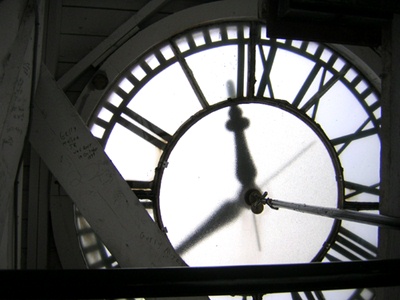 © Tatyana Z., Norwood, MA