Best Friends? Not Anymore.
September 16, 2015
I was broken. How could you not see that? How could you let 7yrs of friendship and memories get deleted from your mind?
I was always there for you.
We had our usual arguments, but one of us would always apologize.
This time, that didn't happen.
Best friends are meant to be trusted; but how could I trust you after what you did?
She called me names and put me down. She created stupid rumors about my life, and you took her side as if I meant nothing to you.
You went along with her only because she was popular. Really? Where was my best friend who hated attention? Where was that old you who would always defend me when I failed to stand up for myself? Where was that girl who would hate to see me cry and make me laugh my heart out when I didn't even feel like smiling?
Some people touch your heart and make it an amazing feeling; but some touch your heart and make it bleed. They leave scars. You did that.
We were like sisters. We even dreamed of staying in the same dorm room in college...but all those dreams came tumbling down after "she" came in the picture.
It hurts me to see that you have now become the type of person that the old you used to despise with all her heart.
You've become that person who hurts people. Why?
You were never mean. You could'nt even handle seeing someone cry let alone hurting them.
But now you're in "her" company. People warned you, but you did'nt listen.
You left all that we had and all those tough times that we went through together, just for popularity?
I feel hurt and betrayed.
You've forgotten that I exist...but I remember every minor detail about you.
I miss you.
And I will still always care for you and be there for you.
I also hope that you would never have to go through the pain and betrayal that I'm going through now.
I love you.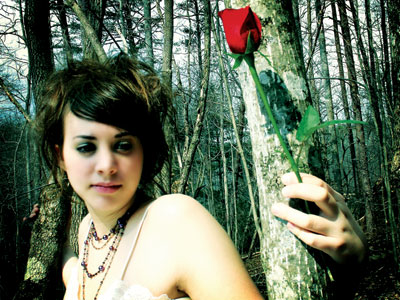 © Michelle B., Blairsville, GA