All of us are heroes
August 30, 2012
Every teenager striving, struggling, and grappling with the unfair behavior and atrocious attitude of life is another Harry Potter, another Eragon Bromsson, another Frodo Baggins, another Katniss Everdeen, another Peeta Mellark and another Hermonie Granger fighting against the rule of tyranny and oppression. We are discriminated against not because we are hoodlums or scapegraces, but society, our primitive and supposedly slur-free society feels that we are another threat to the Empire of injustice. Youth, as many consider, is the period of life when you can either do or die. You are humming with energy, you are buoyant and fidgety, you possess strength and valor and to prove you skills you are willing to do anything, be it as dangerous as taking on a full-grown grizzly or as benign as shooing away a dog that is scaring a lady. Every one of us is burning with the zeal and zest to prove ourselves. We must not tarry; dilatoriness on our part may result in the death of the cause for which we strive.

Sometimes when I reflect on the way things work and how our society is trapped in the vortex of hypocrisy, I think that I can be a savior. I am not here only to be "the soul-destroyer." Things are rough all over. It's not that I live in a palace while you reside in slums or vice versa. All of us are born free and equal; why not live thus? Injustice prevails, but we can smugly say that this is not our fault. I disagree. This is our fault. If we realize our part, we can change the world. The balance of power depends on us. Will we, like Wormtail serve the dark lord against our will or will we break the fetters that bind us to destroy the evil Galbatorix of our age? Will we become Murtagh or will we remain sniveling cowards like the miscreant Gollum? The choice is ours to make, whether we choose to destroy the society by not playing our part or whether we aspire to change it by usurping the tyrannical rule of the Pharaohs of our age.

We are not gifted with super-natural abilities and powers. We are just common mortals. We are not invincible, we can easily be evaded only if we choose to leave our stronghold and indulge in festivity and merrymaking. The entire responsibility of saving the universe rests upon us. We cannot live individually; only if we amalgamate our traits will we be able to form the alliance that defies the rule of obscurity and introduces clarity in thought and perception. We cannot be dragon riders, we cannot be wizards and witches, we cannot be bloodthirsty tributes and we cannot be nimble hobbits. We are just sturdy, tough, tuff, a bit rough and energetic young people, not quite children and not quite adults. We are standing in the gulf that separates these two extremes. In other words, we are moderate. We are not on either extreme; we do not bawl; neither do we converse in monotonous, weary tones. So we are the followers of the motto: Moderation is better than zealotry.

We cannot be immortals. We must die like Sirius Black, we must perish like Queen Islanzadi, we must be buried in graves of stone like King Hrothgar. But this is not our defeat. This, in fact, paves the way for our success. As the slogan the rebels raised said: How many rebels will you kill/ from every house a rebel will spring. So death of our fellows only means another step forward. In the end, the encounter must be between those whom the society refers to as juvenile delinquents and the urbane, polished bourgeoisies who control our system.

Today any crime that is committed is pinned on some teenager, who is made a juvenile delinquent and sent to the reformatory. We need to break the chains our society has forced us to wear. We must save our society from wandering blindly in the chasm of self-deception from where there is no return. We are currently traversing the road to perdition. Let us rise up, join hands to form an impenetrable wall and march, breaking whatever fences and posts have been erected to hinder our march, until we reach our destiny; a world where love prevails and where all, stand free and equal. Only then will we be able to progress. Just look inside yourself: you are a hero. Who says you aren't? We all are heroes. And it's high time we must realize this. I'm in for a battle. Coming along?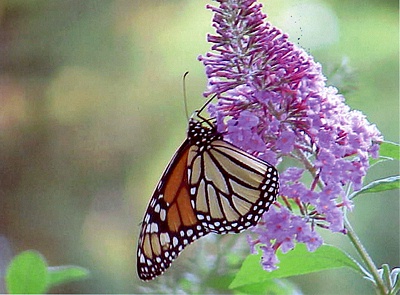 © Nathan P., Scotch Plains, NJ