Little Emperor Syndrome
December 5, 2011
Can you imagine asking for anything that you want - and then getting it? Well, this is how many of China's new generation of kids is growing up. China's one child policy, and it's economic growth, has resulted in what is commonly known as the "Little Emperor Syndrome". People say that these children are so pampered that they are growing up lazy, selfish, and spoiled. Even though whole generations of adults are focused on these children, only a very small percentage of them actually go on to university. There has been a lot of interest in what the impact on the world will be when these little emperors and empresses join working society.

Since China launched its one child policy the world has become more aware of "Xiao Huangdi" or the little emperor syndrome [Gadsby]. From toys to clothes the single child will be showered with anything that he demands, and the parents will give in. It is actually common now for nearly half of the income from the family to go directly to the child, and to have the child be the best dressed in their family. It is a problem "so acute that it's changing how society functions". The Little Emperor effect has grown beyond a side effect that "the architects of China's one-child policy could never have foreseen" into a "behavioral time-bomb." [Noll and Scott, 2008]. All parents want the best for their children. But, the one child policy, a strong economy and the importance of family to the Chinese has resulted in what is known as the 4-2-1 family structure. This is where 4 grandparents and two parents are focused on the needs of 1 child [Wikipedia]. These children are extremely pampered, but they are also the focus of very high expectations. The pressure on them to succeed and use the opportunities their parents didn't have is very high. Some people think that pampering and pressure has led to children who are not developed socially and emotionally. People predict that these children will affect the whole workforce and society when they grow up.

The fact is, that only a small percentage of these children ever make it to a university education. You may be thinking 2% is a very small number, but actually it is quite a lot of people, since there are 1.5 billion people in China. But on a ratio, the amount of people going to university and the amount that are not going is still very low because for example in the UK over 20% of the people go to university. Still, with 218 million people in the 20-29 age range in China, the Little Emperors, even though they are only a sub-set of this total, are a very big group [Datamonitor report]. The reason they are only a sub-set or part of this total number is that the people that the one child policy applies to are those that live in big cities and who can't afford to pay the fines for more than one child. People from the countryside, and ethnic minorities, and people returning to China, and families where both husband and wife are only children, can all still have more than one child. The policy really only worked on about 36% of China's families. But still, the policy has been said to have prevented about 400 million births [Nahm].



What is happening when these little emperors leave their homes? All their life, these little children have been given all the things in their life that they had wanted. When they have gone on to university, they often don't even know how to take care of themselves. In big cities, one in five children under 18 is obese, they have grown up without any self-control. Without any brothers and sisters they tend to have poor communication and cooperation skills. Once they start work, employers say they are not used to working independently. A female representative from a Hydro Scheme said, "Students from cities and only children cannot endure the hardships incurred in the process of geological exploration. Brain drain is rife," because children will tend to want to work close to home and their parents. Workers from the Investigation Design Institute of Water Conservation and Electric Power in Cangzhou city, Hebei Province, were of the same opinion: "Experience proves that lots of only children are prone to be effeminate and overconfident," said an anonymous spokesman. "Sixty percent of staff who are only children will hop from job to job." [Gadsby]. These little emperors are not used to constructive feedback, they have a sense that things should just come to them, and they are used to being the center of attention [Noll and Scott, 2008].


China's youth do seem lazy, selfish, and spoiled. It is not entirely their fault; it is the way they have been brought up. Moving forward another ten or twenty years, what will happen as these children become old enough to be a part of the running of the country? Right now nobody knows what will happen in the future, we have to wait and see. But China is becoming more important globally. When these little emperors are in control of China, it will be a country that could have a big impact on the rest of the world. If that is so, then these little emperors could be able to have a large influence on the rest of the world too.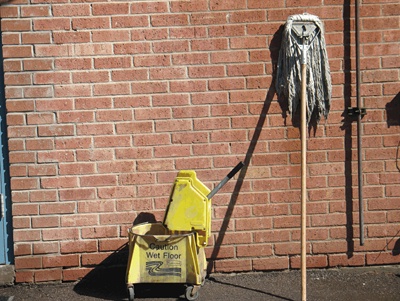 © Mandi A., Glendale, AZ