I Am Me
October 8, 2017
When I got into the sixth grade, I came out as pansexual.

When I got into the seventh grade, I came out as gender-curious.

When summer started that same year, I came out as transgender/genderfluid.

Since then, I've come out of my shell a little bit more. I will never come out of my shell completely. Ever since kindergarten, I've been trying to hide my emotions the best I can, although my mouth has a tendency to ramble on and on about pointless things. Ever since kindergarten, the same group of people has been bullying me. These girls at first started out teasing me about pointless, stupid things, but as we got older, their taunts became more vicious.

They don't matter, it doesn't matter, they don't matter, I told myself constantly.

When I was nine I attempted suicide for the first time. I sat in my closet as hot tears coarsed their way down my face. Then as my hand rubbed against the shiny silver material of my belt, I took it off, wrapped it around my neck, and pulled.

When I opened my eyes, two caseworkers knelt in front of me. One was named Roger, and one was named Chris, and little did I know it at the time, but that was the first of many encounters between me and them.

They took me to the hospital. About five hours later I was cleared to go home. I never shared why I had tried to end my own life.

They got me into therapy, again, this time with a woman named Janoy, who was my therapist for four years.
Now, at the age of thirteen, I have a new therapist. I just met her three weeks ago, but I can already tell that she is a really nice woman. Now, at the age of thirteen, the bullying is starting up again. Now, at the age of thirteen, the suicidal thoughts are worse.

But, unlike when I was nine, I have friends surrounding me. They are my anchor, they keep me safe.

I love them, I love my sexuality and gender, and I love my family.

They are all I need right now.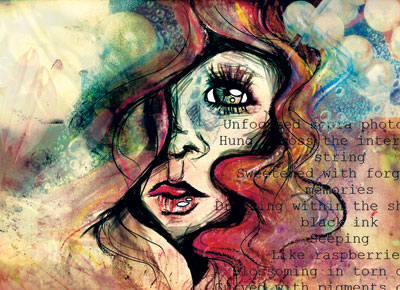 © Victor K., Las Vegas, NV