What If …
MAG
September 16, 2014
Teen Ink is just simply awesome. It has added beauty and spice to my life even though my work hasn't been published and I can't spend much time on the site due to my studies. Every time I submit something, my heart starts fluttering and my daydreaming begins.
I dream of my work being published and I imagine myself receiving a copy of Teen Ink magazine and my hands running over the new pages (the feeling is beautiful) while the scent of magazine pages seems so sweet! Yes I know, that's just a desperate dream. Oh my God! Teen Ink is a heartthrob!
After two weeks, I realize how desperate my thoughts and imagination were while my mind laughs at me. But there is one thought that haunts me, and when I think of it I don't hear a thing – not a sound of annoying dishes being washed, not the voices of my siblings. Everything freezes for a moment when this scary though hits me hard:
"What if in one or two years my work never gets published? I will become an adult and spend all my life believing I was stupid!"
Editor's response: Hafsa, banish the What Ifs and keep on writing. As long as you enjoy putting your thoughts into words on paper, it doesn't matter if you are ever published. Time spent reading and writing is never time wasted!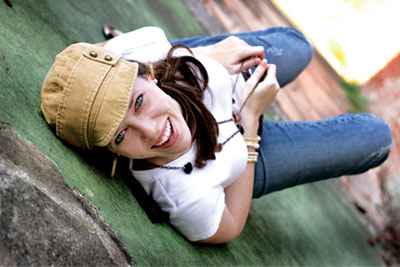 © Brianna C., W. Monroe, LA