Numbers: My Only Proof
January 6, 2013
"Numbers: My Only Proof" by Alana W is a touching piece that shows how the devastating effects of the Holocaust changed her life, despite the fact that she did not experience its hardships firsthand. Alana speaks of the scars forever left on her from learning about others' struggles, and that she is branded with those memories. She also tells about her fear of history repeating itself, and the offensive jokes that peers make, which are like stabs to her heart.

This is a piece that I can certainly relate to, being part of a Jewish family that fled Eastern Europe to pursue the American dream and live a life of freedom. Painful memories of the Holocaust are present with the heroes around me who would not give up for their religion. The layers of dust and bravery on my deceased great-grandpa's war medals from the times that he fought for the sake of our people are some of the reminders of those times that live on.

It is true that prejudice notions are still present, and I, like Alana, often feel alone due to them. I myself have heard many unforgettably prejudice jokes, along with the bitter statement that "Hitler was an awesome man." The accounts of Holocaust victims and survivors must serve as a reminder that the world is full of love and faith, and that no human deserves to be inflicted upon such cruelty as was witnessed during WW2.

I believe that everyone has something to learn from the horrible history of the Holocaust. Apart from grief and sorrow, great courage and heroism can be learned, and I believe that this is what Alana left out of her piece. I have often heard the story of my great-great-grandfather, who was told by officials at a ghetto that he could leave the place and save his life, due to his position as elder of his home community. To this he responded by saying, "When you execute two thousand of my people, there is nothing left for me to do in this world as elder of the community," and that he would only go back to his village if the Nazis would let the Jews live. This genuine bravery that was present in my great-great-grandfather's decision between life and death is something that I will always honor, and I'm sure that nobody in my family will ever forget it. (In fact, the story was documented in The Big Black Book of Russian Jewry).

Thank you, Alana, for the courage that it took to write such a powerful piece. I pray that it will open the eyes and hearts of all who have prejudice notions against any members of society. We must never forget the innocent lives lost throughout the darkest times of history.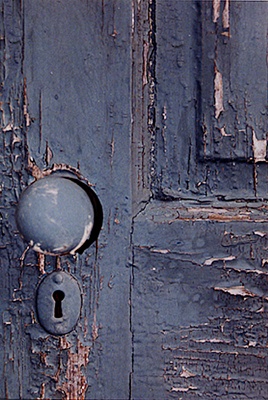 © Samantha H., Savannah, GA