Journal Entry 10/9/20
April 19, 2021
Depression is a difficult thing to talk about for most people. A lot of people think that because it's difficult to talk about, it shouldn't be talked about at all, but that's a huge problem in today's society.
Way too often I find that kids that are extremely depressed, pretend to be perfectly fine and never talk about how they're feeling and they start to think that there is something so corrupted about them that they don't think they can be "fixed". It's because of this, that many kids who seem to have perfect lives and seem to be loved by everyone say goodbye.
For me, someone who is currently overcoming five+ years of depression and suicidal thoughts and tendencies, when someone says "I'm depressed because so and so died", I feel enraged. Not only because they're not really depressed, but also because they don't know what it's like to be terrified to be alone because that's when the voices are the loudest and that's when you're at your lowest point. And it's not an every now and then thing, it's practically every day.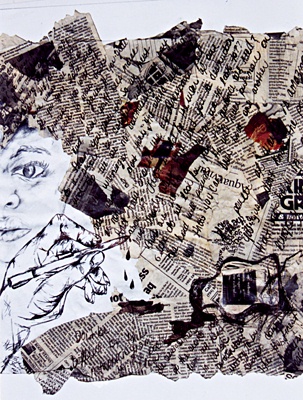 © Lashieta F., Kannapolis, NC