Please Don't Send...
January 16, 2013
I look at the pictures with a malicious grin, careful not to spoil my lipstick.
"Are these alright?" Lindsey asks nervously.
"Perfect, Lindsey. Just perfect," I reply, tearing my gaze from the pictures and glance up at the quiet but unmistakably beautiful girl; my best friend. My best friend who would do absolutely anything for me. Including stalk some other girl and take embarrassing pictures of her – naked.
"What are gonna do with them anyway?"
I frown. It's unlike Lindsey to ask questions; one of the benefits of having an obeying friend.
"Nothing that concerns you," I answer, tucking the wad of pictures in my bag. There are 12 in total, all of which will soon be plastered across the school and internet sites. "Just teaching Sasha a lesson. Showing everyone else that you should NEVER steal my boyfriend."
"Ex-boyfriend," Lindsey squeaks timidly.
I grin again. "Not when he sees these. He'll be begging to have me back, rather than to date that prostitute."
Lindsey's forehead creases in confusion, then relaxes back into her perfectly proportioned face as she realises what the plan is. "Don't get me into trouble or anything," she begs, eyes watering at the thought. I sigh inwardly. Such a goody-goody.
"I promise," I say, this time sighing out loud. "Now go buy some spot cream or something. There's a zit coming on your forehead."
I walk away, noticing Lindsey rubbing her forehead out of the corner of my eye. I reach the corner of the road and pull out the latest Blackberry from my Jack Wills bag, dialling the numbers delicately and admiring my manicure simultaneously.
"Daddy? I want the limo. I need to get home. Now."

*****

Click.
Click.
Bee-ee-eep.
The photocopier provided a perfect re-creation of the photos on my laptop. If anything, the resolution was clearer.
"This will make everyone hate her," I giggle to myself.
Click.
Click.
I logon to my personalised bright pink Facebook and check my 18 notifications quickly. That's not nearly enough, I think dryly. I update my status:

"about to do something truly cool! stick around people…..and check my photos soon!!"

Satisfied, I examine the pictures one last time before checking Facebook again. By this time, there are already 45 likes and 12 comments on my status. That's better.
Oh, a new message? I click the 'chat' button primly to see Sasha's name bitterly light up:
"I know the pictures are of me." I frown; scared her knowledge will ruin my plan.
"what are you talking about?" I reply rapidly.
"Your 'status'. The pictures…they're of me. My boyfriend saw Lindsey hanging around my house with her high-tech phone. I'm not stupid." Her boyfriend?! You mean my boyfriend! And what's he doing, hanging around Sasha's house?
"well you're about to find out if you're right or not, honey" I didn't see the point in denying the truth; she was going to notice them anyway.
"Whatever they are…please don't send them."
"are you begging me?" This could get interesting.
"Please don't send…"
"how are you gonna stop me?"
"I live just across the street from you; I'll just come and knock on the door if I have to. Just, please don't send…"
I sigh and lean back in my fluffy, pink chair. She'll just keep repeating 'please don't send…' no matter what I ask her. That's no fun.
"whatever" I type. Ignoring the response, I click upload once again and select the correct pictures and captioning: 'Ugly much?'
I watch the comments and likes flooding in, smiling in the process. This will teach her not to steal my boyfriend!
I don't need a degree to work out that across the road, she's lying in her bed sobbing uncontrollably about her humiliation, blah, blah, blah.

I just wasn't expecting to hear a gunshot from her house.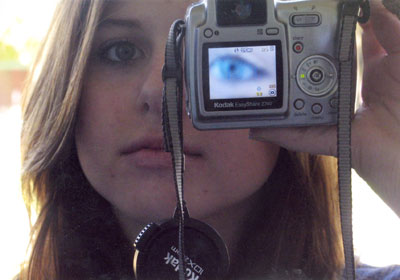 © Jessica M., Phoenix, AZ