The Exchange Student
November 29, 2009
Plot: An American exchange student is abandoned by her Thai host family after one week. She is suddenly taken to live at a university dormitory and moved from room to room for three nights. This student does not have an advisor to comfort her. Lack of money for food threatens the student's life. This may seem like the scene of a horror movie and that it could never happen to anyone, but it did happen. The protagonist of this scary movie was me.
When I received a scholarship from the American Field Service (AFS) to go to Thailand for seven weeks during the summer of 2009, I was ecstatic. AFS has one of the best reputations among exchange programs, so I expected smooth sailing.
After one week of living with my Thai family, I was loving Thailand. I was learning the Thai culture and language. Everything changed one Sunday afternoon.
I was sitting outside when university staff members arrived at my house. They inquired, "Where are your bags?" I was utterly confused. "What bags?' I asked. They simply told me that I had to leave, no explanation. Not knowing what else to do, I packed my bags and left with them. To an outsider, I may seem like a naïve teenager, but I simply did not have anyone to help me. I was a seventeen year old in a foreign country.
The next four weeks went by fairly quickly. I was teaching English at the university and was traveling across Thailand with my friends. Even though I was happy, I knew something was wrong. AFS had not given me an advisor, a class schedule, or a host family. Their organization had not fulfilled its obligations, but I was not exactly doing anything to investigate what had gone wrong. I was not quite sure what had gone wrong, but it was unwise of me not to inquire further.
During my first four weeks at the university, the administration gave me money for food. Two weeks before my departure, they stopped giving me money. I was running out of spending money and was eating one meal per day. One night I broke down in tears. I had no one to help me. I will never forget what my roommate told me, "Lynda, you are great girl but AFS has treated you wrong." In that moment, I realized that I needed to stand up for myself. The next day, I called AFS offices and kept calling until I reached them. When they answered, I told them exactly what I felt, without resorting to screaming. The next day, I was given money for food.
This trip taught me that a bright mind needs to be accompanied with the capacity to take swift action. I should have called AFS at the first sign of trouble. Despite the many "should haves" on my shoulder, I feel that I gained a great deal from this experience. I caught a glimpse of the real world and I feel capable of thriving in it now.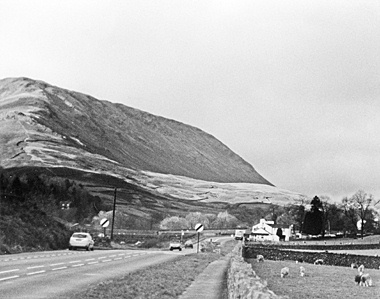 © Eleanor J., McLean, VA