My big sister Judie
January 3, 2013
I remember it so clearly, like it happened just last night. The images of my mom and dad crying and the sounds of the whole neighbourhood calling Judie's name, their still printed so clearly in my memories. The worst day of my life. It happened like this. It was a early June night, it was warm. We were in our back yard, having a party to celebrate my dads forty fifth birthday. There was a lot of people there, forty or so. Everyone was happy. Everyone was laughing, drinking and dancing. The night was still young, but the moon was already out. Judie looked beautiful, she always did. I was always so jealous of her long wavy brown hair that cascaded down her back and her emerald green eyes that glimmered when they caught the light. I was just plain looking. Plane old Katie, short brown bob and hazel eyes, nothing special about me. But Judie, she was always something special. Clever, funny, beautiful. She had everything. She wanted to be a doctor. She had her life planned out, she was going to graduate school and go straight to a medical school. She aimed high in everything she did.
But everything ended that night.
I looked over to her. She was with our two cousins, Lucy and Megan, dancing. She was laughing, she was always so happy. She was never without a smile on her face.
She caught me looking at her, and smiled. She was the best sister anyone could ask for.
The whole neighbourhood was there, Mom even invited the man who lived alone on the end of our street. She talked to him a few times, and they always exchanged hellos. She invited him because she felt a little sorry for him, he lived alone and he was always seen by himself. She was just being a good neighbour, but he just freaked me out.
He was standing there just watching everyone else. Every now and then he would top up his drink and exchange smiles to people he knew, but apart from that, he didn't move. 'Probably shy, he hasn't been here long' My mom said when I brought up the subject earlier.
I watched him for a while. His icy blue eyes kept darting person-to-person as he watched the crowd having fun.
I saw Judie bounding towards me, smiling and her eyes bright.
"Hey sis" She said, taking me in her arms for a tight hug.
"This is so fun, are you having a nice time?" She asked me.
"Yes"
"Then show it, honey!" She replied, pretending to put my mouth into a smile.
She then trotted off to where Megan was stood and they started chatting.

It was eight thirty. The summer sky was slowly turning indigo and there were still a lot of people at the party. I remember the music was starting to hurt my ears. I remember my mom coming up to me,
"Hey hon, have you seen your sister?" She asked.
I hadn't seen Judie in a while, I remember thinking she's probably just gone inside with Lucy and Megan, to find more drink, probably.
I shook my head.
"She wont have gone far" My mom smiled.

It was eleven. Most of the people were gone now, there were just a few loitering about, mooching around for more drink.
I couldn't see Judie though. I was starting to get a little worried, so did mom and dad, every now and then I would see them scanning around, frown marks lining their foreheads. They were being distracted by entertaining the last of their guests.

Eleven thirty. Everyone gone, so was Judie.
I remember mom frantically flying around the house searching for her. Dad had his torch out searching the back yard and calling her name.
I remember I was so scared. So scared thinking about what could have possibly happened to her. I cried a lot. So much that I was sure there wasn't any more liquid inside of me.
I just wanted to know where she was, if she was okay. I felt like it was my fault she was missing because I was never far from her that night, I thought I would of at least heard something. But nothing at all.

One o'clock. We were still searching for her. The sky was jet black, the street lights weren't even enough to light up the road.
We were searching for hours and hours. My eyes were red raw from crying so much. My mom kept on screaming. She screamed "where has my baby gone?"
At four o'clock, we decided to call it a night. We didn't want to though, we could have searched till the early morning if we could, but the exhaustion overwhelmed all of us. I felt sick. I just wanted Judie home.

The next morning at 7 o'clock, we were woken to a loud banging on the front door. It startled all of us. Dad went downstairs to answer it. Me and mom followed. I remember so clearly how pale and gaunt mom looked and how bloodshot her eyes were. It saddened me even more.
My dad answered the door; there were two policemen standing there.
A rush of nausea swept through me.
"Sir, are you the father of Judie McCartney?" One policemen said.
I remember thinking I was going to pass out, I had a feeling that I knew what they were going to say.
Dad swallowed before answering "Yes."
I could see the fear in his eyes, that image will never my mind.
"Can we come inside?" The other man said.
My dad moved out of the way and the policemen walked through and into the living room.
We sat down on the couch opposite them. My mom held my hand in hers. I remember her hand was so clammy, she gripped my hand so tight her knuckles were turning white.
"We have some bad news about your daughter"
My mom gasped and my dads eyes started watering.
"At about six twenty three this morning she was found dumped in a alley way. She was naked and she had fourteen stab wounds all over her body. Her face also had puncture wounds, it seems like she was badly beaten"
My parents screamed. It was that piercing scream you only hear in films. You never think you'll ever hear a scream like that in real life.
I remember just crying and crying and crying. I was choking on my own tears. My beautiful big sister was gone. The person who I always looked up to has been murdered. My chest hurt, it felt like my heart was ripped right out.
"There was also a blade beside her body.. we have done some DNA testings and we have found someone. Does this person look familiar to you?" The police handed a photograph to my mom.
I looked at it. Taking in each detail. The only feature that made my whole body grip with anger as I took in the familiar face. Ice blue eyes.
"Noooo!" I screamed, falling to my knees.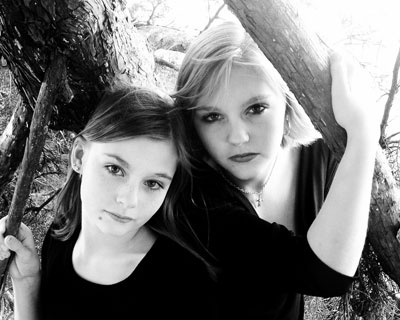 © Emily S.