Trigger
May 5, 2012
It was silent—a kind of silence I'd never experienced. It seemed to have it's own, piercing sound. I looked from side to side at the two men in front of me. One of them was guilty. My fingers clutched the gun in my hand a little tighter.

The man on the left, Stone, lifted his hands as if he were surrendering. Sweat dripped down his face and joined the puddle on his blue T-shirt. His eye twitched. "You know ya don't gotta do this."

I didn't move; there was no need to. Though the outcome of the situation rested on my shoulders, I had a feeling it would settle itself.

Then I heard the man on the right, Krux. "Don't listen to this fool. I ain't the one who killed 'em. Your hubby Scott mean less to me than anything, killen 'em wouldn't do me no good. Listen to your brain, Val. Listen to your brain."

I felt lightheaded, as if all the thoughts I once had had been swiped from my mind. Then, pulling the gun up and adjusting it, I listened to my brain. And I shot it.

And I joined Scott, again.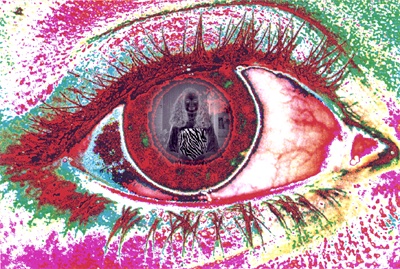 © Cassie H., Carmi, IL