Special VIII
February 21, 2011
As soon as the two agents left I was alone in my thoughts. I couldn't believe anything they had just told me.

After Jane got the "Okay" nod from Venn she told me in little detail the story. "After we got the call," she started, "we rushed down to the subway-"

"Hold on," I interrupted, "you said the subway?"

"Yes that's right."

"I don't live anywhere near the subway."

"We've gathered that much. So anyway, when we got down there we saw you lying on the side walk knocked unconscious."

"You say, 'knocked unconscious' as if someone put my in my state."

"That's what it looked like, and that's why you have that bandage on your head." I reached up and sure enough my head was tightly wrapped. Hum, that goes to show how much I pay attention. I had thought to myself.

I had asked them if they new anymore about what had happened to me.

"No," Jane had said.

"Well then what do you know?" I asked impatiently annoyed with the detective smugness.

"Well, not really anything then what I've told you and what you've told us. Combine all that information and we're still on square one."

Boy isn't that helpful. I thought to myself.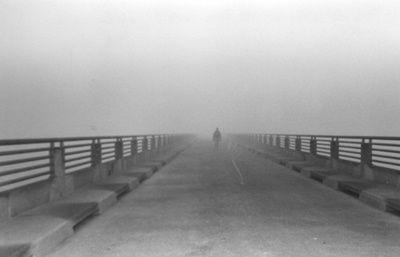 © Becky G., Westerville, OH