Witchmark
March 25, 2009
So the first classes of the day went without any drama, I saw Owen in a few classes, Dee in my 3rd and Kara in my 4th. So far so good, now comes the lunch drama. Like yeah I'm popular you could say and lightly good-looking, but whatever to that, in my opinion I'm a freak of nature, but oh well. Anyway, no matter your status, the table or area you pick on the first day will stay with you till the end of the year, so in other words it's crucial to pick the table where you will sit and the group you sit with, with absolute certainty and care because if you mess up you could pretty much destroy whatever good rep you had and have very awkward lunch conversations.

So that's basically what was going through my head when I smacked right into Max. Max is pretty much the biggest jerk slash jock you will ever meet, and gladly so far I ended up avoiding him. He's wanted to date me since the third grade, and every time he asked I always said no because a) I don't date at this point in my life, and b) I wouldn't date him if he was the last guy on Earth, literally.

His hair has a greasy look that doesn't work with his red hair and brown eyes. He's pretty muscular and tall, but I could probably pummel him in two minutes. So what he said next wasn't surprising based on our past experiences.

"Having second thoughts yet Paige?" He asked thoughtfully while holding on to my shoulders to try to keep me from moving. The thought part had to be pretty hard because the most I ever saw him think was for all of two seconds to decide between a hamburger and a hot dog in the lunch line after consulting with half the football team at the time.

"Second, no, scary, yes, so will you just leave me alone before you lose the vision in one of your eyes."

"Now baby, you don't mean that, how 'bout going to a movie this weekend, just you and me," he said back. Why can't this dude grasp the concept of no, it's not that complicated.

"If I said yes I would be committing suicide, so no, and I do mean what I say, like see ya later," I said, and pushed away from him, dislodging his hold on me and started walking away, but then he grabbed my arm.

"Why play hard to…," but then he stopped what he was saying and screamed, and believe me, he had reason enough to. My arm was glowing bright red, and since Max's hand was on it burned his hand, causing him to let go, and now he had a huge welt on his hand, pulsing from the heat. It looked like he stuck his hand on burning coals.

To say I freaked out was an understatement, my arm was still bright red. I stared at it stupidly, then reached out my other hand to touch it, and when they made contact my once burning arm turned back into the pale arm that it was.

"What the f*** did you just do to me!?" Max screamed at me.

"I–I don't have a c–clue!" I stumbled back at a complete loss for words.

"Well you better fix this!" He screamed back at me, "It hurts like hell!"

Then to add to me already soaring stress level Kara and Dee were coming around the corner followed my a lost looking Owen. So instead of staying there I ran. I stumbled once or twice but I finally reached my destination, the girl's bathroom, then I started crying.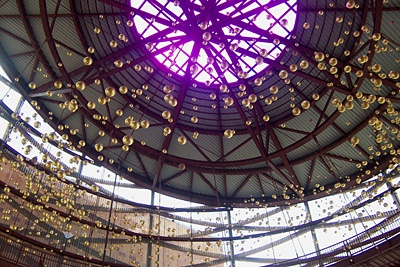 © Amanda P., Garden Grove, CA