Transgressions
January 30, 2013
It's dark. The moon just barely shines through the canopy of leaves above, daring me to look for more than a glimpse of light... as though if I try I might be swallowed up by the darkness entirely. The light mocks me. It is not my friend, it never has been.

Except that it's cold, now, and rain has started to pour from the sky in a vengeance. My skin breaks out in a million goosebumps and my hair is plastered to my face and neck. I raise my eyes to the sky and wonder why the trees don't block the rain, too.

I am alone. I have always been alone.

The icy droplets now cover my skin thoroughly. My wings fall to either side of me, suspended in the chilly air and heavy with moisture. They add to the weight I feel pressing down on me, an eternity of fiery demise with no hope of ever reaching the sun. Nothing burns like darkness, though they say the sun burns.... They do not know that stars like that are very much alive, and it is only when they fall that they burn.

I see a shooting star pass by overhead. Another misery added to the flames of eternal damnation.

I only feel the cold now as I choose to believe it is there. And though it is not real I can almost imagine the water on my skin, the light of the moon, however brief. For I am trapped in this place, in this Nothingness, alone and tormented for my transgressions.

It is dark, yes, and it is cold. But I welcome the cold.
The light does reach me finally, by the passing of a single soul. It winks out of existence in less than a second, replaced at once by my fictitious moon. A soul on its way home, where light is eternal, and not this darkness.

The light mocks me, yes. It is not my friend. But once it could have been...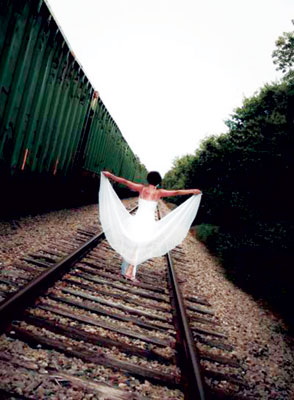 © Olivia E., Alto, MI