Part Five of Orb!!!
September 27, 2010
Part 5

At lunch, Derek decided to sit next to me. Stephanie and Carol gave each other looks and gave me a wink. I gave them a look that said, "Not now". They grinned at me. "So Derek," Stephanie said still grinning, "What brings you to San Diego?"


"My dad had to move for work," Derek said casually. I gave Stephanie a look.


"Derek," I said before Stephanie could say anything else.


"Yeah, Maddie?" he asked. My heart stopped when he said my name.


"Um, how do you think you did on your test?" I asked nervously.


"I thought it was pretty easy," he answered, "Stephanie and Carol will do just fine."


"Call me Steph," Stephanie said flirtatiously while batting her eyelashes. I glared at her.


"Ok, Steph," he smiled.


"Hey, I could use some help with my homework," Stephanie said to Derek. "How about you come over to Mads house with me?" I mouthed the word "no" to Stephanie.


"Well, if it's ok with, Maddie," he said looking at me with those big brown eyes. I felt my face get hot and sweat started to pour down my face and neck.


"Well, um, I'm pretty sure it would be ok," I said nervously. Stephanie and Carol looked at each other with devilish eyes and devilish grins. "I kind of need help with my science worksheet anyways," I said bravely. Stephanie looked at me with shocked eyes, same with Carol.


"Well, I'm sure I can help," Derek said looking at me with a smile. My face got really warm and my heart did a leap.


"Well, it's almost class," Stephanie said looking at the clock. "We should get going."


Stephanie and Carol left the table, leaving me alone with Derek. I sweat the size of bullets and looked at Derek.


"Are you sure it's okay if I come over, Maddie?" he asked looking at me with worried eyes.


"Yeah, I'm sure," I said grinning nervously. "My parents won't care. Steph and Care slept over yesterday anyways, so, I'm sure it'll be fine."


"Ok, but if you ever feel uncomfortable and want me to leave, I'll go," Derek said.


"I'm fine, it'll be fine," I said. But on the inside I wasn't so sure.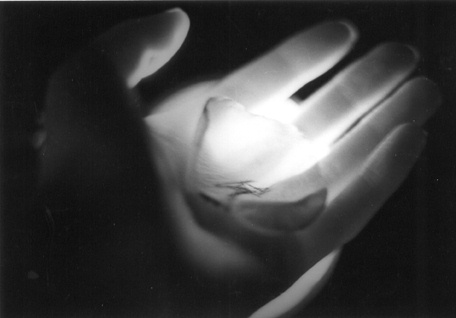 © Feichen Z., McLean, VA