Just a bit higher
July 5, 2015
"Just a bit higher." I sat on his shoulders and I reached for my hat that blew to an oversized branch above us. It was hardly possible for me to sit a top of him and for him not to collapse. He would probable scorn me for that thought.
"I can't go higher, Kenna." I caught his weak voice, I really was heavy. I loved it when he said my name, it is like waking up everytime to know that this wasn't a dream.
"Stand on you're tip-toes." I said.
He looked up at me, "I am." I looked below and saw all of him reaching for my cap with me on his own back. Before we even tried this he offered to jump for it and I offered to climb for it, but the tree itself was too weak.
"I'm gonna come down." I slid my first leg from his chest to his back and I gripped his shoulders for balance. Though as I lifted my second leg back we both collasped on the green grass below us. He was on his back, eyes closed and untouched since we fell. "Gordon?" I asked.
I moved closer to him finding his pulse at a steady beat, "Do you really thing falling could kill me?" He opened his eyes, it's the shade of a hazy blue.
"No, but it is good to be cautious." He grinned. "And its better to have someone care about you than anyone at all." His smile grew; it wasn't the smile he performed for picture day in high school. It was the smile that made me laugh, because it was foreign to him.
He got up from the grass and ran for the tree grabbing another branch and shook the branch that held my hat. I caught it as it fell as well when Gordon dropped from the tree, "Told you I could do it." He smiled.
I never doubted, I just wanted to do the hard work along with him. I was out of shape and I was not thin like him. I did not want to be left out of the physical stuff and make myself look weak in front of him. So I just wanted to do it together. "I never doubted you." I exchanged.
"I know." It would seem if he read my mind.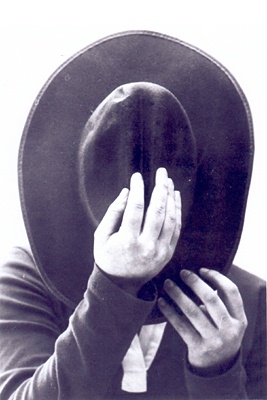 © Christine W., Waynesville, OH