Fatal Distance Ch. 1
April 29, 2013
That summer seemed to last forever, at least in my head. My name is Sophia Sanchez. How I ended up falling in love with this stranger in such a short time is beyond me. I met him for the first time on our last day before summer break.
It was the end of sophomore year. We were both in a rush to leave. We were not paying attention as we shoved our way down the crowded hallways of Tasdale High. He ran into me and I dropped my few books. His green eyes and freckles caught my attention immediately. He bent down and grabbed the books thrusting them into my grasp without even looking me in the eye. I opened my mouth to say thank you but before I could he was gone. I didn't know his name. This in our small town of Hölle is quite strange.
Hölle is a rather quaint town. It is located in the hills and looks very old-fashioned. We are best-known for our summer festival and beautiful park. We sit on the edge of Lake Himmel. As a small city in North America, we are very traditional. The buildings are all dated around the same time and the town was started in the 1700's but soon afterwards nearly abandoned. We are just a small settlement that most of the larger cities don't even know exist. Last I checked we weren't even on the map. There are maybe at most about 320 residents.
I was in a hurry to get home. It was the last day of school after all. In our town there are no buses, there aren't enough of us. So I began to walk down the nicely paved sidewalks to my home about 2 blocks away. I was tired but excited for the party by the lake that night. When I got to my front door about 10 minutes later, I walked in knowing it would be unlocked. No one in this town locked doors. We had no reason too.
Most kids check in with their parents as soon as they get home, but not me. My parents are too busy with other things, my mom with her work, and my dad with his mistress. My mother, Addison Sanchez, is a beautiful woman and was at one time the catch of the town. My father was the luckiest man in the world. But then when I was about 7, something happened. Though still I'm not sure what. Mom started working more and more, and soon dad was coming home reeking of other women's perfume.
I went up to my room and placed my things on my unmade bed. Who does chores when their parents barley notice they exist? After I do that, I walk into my closet and grab my cutoff shorts and my favorite tank top. It was April 27th and very warm out. I went to the bathroom that connected to my room and pulled my long black hair into a ponytail that hung down to my shoulder blades. I looked in the mirror. I considered putting on make-up as I looked at my bronze skin and hazel eyes. But glancing at my phone I realized I didn't have the time. I was due to meet my friend Morgan at Howe's coffee in ten minutes.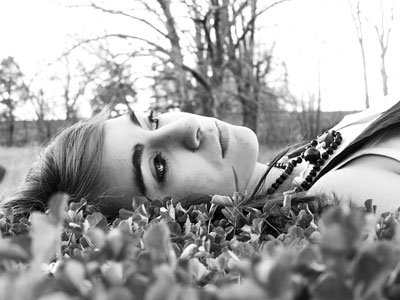 © Jasmine R., Bourbon, MI