Cold as Winter- Excerpt
December 2, 2012
Cold As Winter
It was a dark car ride home.

Orange and white lights passed with flying speed as they illuminated everything for a second or two.


Neon signs also zipped by with flying speed as they lit up the night.


We were on our way home, and I wasn't as perky and excited as usual.


Just thinking of school and the rude and barbaric excuses of people who are there made my stomach upset.


Then again, there were my friends who were there and they were fun to be around. To put it briefly, learning and Being pushed around by jocks all say wasn't the most exciting idea there was....


personally, I had felt I had wasted my weekend being an idiot and could have gotten a lot more done.


Girls were one of the worst problems I had.


Although they're mood changes extremely fast and you could f*** yourself up in a split second, that was the least of my worries.


I always seem to worry on what others think of me.


And that's where they come in, I guess if they don't talk to me I figure there is a reason they don't. Also putting me down.


Not to mention how I was a loner and no one liked me the way I was.


My family had been annoying me, but putting most emphasis on my brother.


He had don't everything possible to piss me off the last couple of days and it had really put me in an annoyed position.


All of this had been flying through my head as we reached the rocky,earthy,gravel driveway. It seemed a storm would begin, matching my mood of course.


I fell on to my bed looking quite lifeless.


Then checked my phone for any messages from anyone that could brighten my mood...


Nothing.


Not to different from every other day.


It may seem as I'm an extremely depressed person but I'm not, I'm just pessimistic and place my self like that so I don't get my hopes up too easily.


Then I finally went to sleep with all these thoughts flying through my head...


And I then of course, I wake up to my painfully annoying alarm clock ringing out then, I drowsily walked to my dresser and accomplished everything I needed to do that morning. Almost late I charged to the bus hoping I could make it.


Right before the bus came out I was at the stop, I had made it...


Then walking to class I had noticed a beautiful girl walking down the hall...


I stopped abruptly and was amazed


By her beauty...


Her long beautiful auburn hair shone in the light of the school while her carelessly stunning smile was amazing.


No matter how much I tried to look off like I could care less, I couldn't.


She walked up to me and said "Hi."


I didn't know what to say, and knew if I did say something I would stutter horribly...


So I waved.


Then she enthusiastically skipped off without a care in the world.


As I got to home room a big buff jerk named Avery walked up to me and went to trip me.


In this situation I tried to be a joker,


And I stomped on his foot. Since he's a jock I knew it couldn't hurt that bad.then he scowled angrily at me I sarcastically commented "sorry." then being the jock he is commented, "shut your face you idiot!" I had quite a few clever comebacks, but I didn't want to go to far with the argument. If I did I would've had a black eye and several casts,I couldn't afford that much pain. And Medicaid wouldn't even become close to paying that off. So in retrospect it would hurt me more than him. So I walked away. Once I had made it to my seat... I had noticed, the girl I had seen was sitting right beside me! I hadn't noticed because of Avery and I was guessing she had just seen my little "joke" I had just pulled because she looked over at me and laughed a little, then turned away.


I had loved how I coincidentally had to sit by her and if that wasn't enough, she sat by me just about all the time!


She didn't seem to talk much, but that didn't matter to me.


I just wanted to get to know her better.


About 5 minutes later, the bell rang.


It must of startled her horribly because she jumped and all of her books plummeted from the cedar desk and struck the ground loudly.


I had helped pick them up, and of course Avery decided to get me back for my earlier trick by kicking me fiercely in the back as he walked by.


The pain struck at my spine and spread all over my lower torso.


I had picked all of her books up before that had happened, but


She seemed concerned I was hurt.


She must've been reorganizing her papers when Avery kicked me was what I had assumed but she held out her hand and as I grabbed it, she pulled me up, smiled, then walked off. I had her on my mind a lot whether I wanted to or not.


So then I focused on class.


I hurried up although the pain was still everywhere I tried not to show it.


And I don't think anyone noticed, except Avery because every time I got out of my chair I grimaced, and he grinned.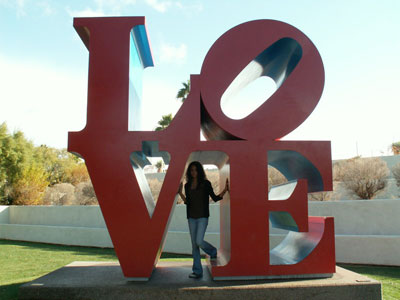 © Shannon E., Glendale, AZ