My Heart
July 19, 2012
I gave you my heart today.
I don't expect it back anytime soon. This isn't one of those sob-inducing poetic love letters you always made retching noises at. Don't be disillusioned – read on before you throw this away without a second glance, second thought, second breath. Breathe easy. You can, now, because you have my heart.
When you asked me if I loved someone, I lied. I'm scared to love. All my friends are crazy about Aria Hemming, but I see her vanity and superficiality past those perfect Barbie-brown styled curls. I believe you have to know someone to love them. You know me, now, because you have my heart.
I shied away from commitment when Aria confessed her attraction, affection for me. Sort of like how I pried my heart out, cried my heart out, for you. No more, because now you have my heart.
You don't need to thank me. I hate people expressing gratitude when they don't give a toss. You loved tossing stones into the whispering river, subtly skimming them across the body of water. You loved water, too, hours spent by the pool or beach, drinking always. 70% of you is made up of water, you said. The other 30 must be pain, I thought. I'm a hundred percent fulfilled, now, because you have my heart.
I never loved you, no. I longed for you. My tear-streaked cheeks were hidden under my pillow each night with studious release. I wouldn't ever have you, but one day we would fit. Together. And now we do, because you have my heart.
I hope the operation didn't hurt too much. Heart transplants aren't supposed to, I think. I don't know. I don't want to know. You were willing to tell me. That's what friends do, you said. Your words unknowingly stung me. I didn't even say goodbye. Oh well, now you have my heart, perhaps I won't ever have to say goodbye.
I gave you my heart today. You'll never know, but I'm beating, watching, longing as you pray… everyday.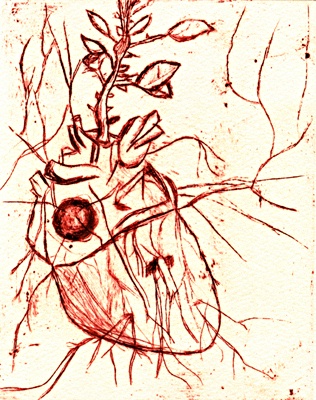 © Elaine S., Phoenix, AZ