Neverland
February 17, 2012
I want to go somewhere far far away. Somewhere where nothing can touch me, no one can hurt me, and nothing can shake me. Where no one can tell me I am not good enough, a place where I will always meet my potential.

I want to go live with Peter Pan in Neverland. If only I could fly. Maybe I will try to acquire pixie dust and hope that it works on it's own for happy thoughts are foreign to me. They are so foreign, in fact, that if I ever were to have one my body would reject it just like any other unfamiliar thing.

I want to go on an adventure. I am so tired of staying cooped up in this little box you try to fit me in. I want to be set loose and to be free, without your judging eyes always watching me. How would you feel if you were tied on a leash and left there? Oh wait, I already know the answer to that question, because you only have two feelings, hatred and frustration.

I want to be loved, respected, appreciated, not damaged. I used to be strong, but you made me fragile. I used to think that you had a heart, but now I know that I was wrong. Your actions every day only point out just how wrong I was.

I want to sail under clear skies, not on these stormy seas. The thunder of your voice deafens me when the lightning of your fists strike. However, the bruises on my skin are not the ones that hurt.

I want to ride away into the sunset with my hair falling down my back and a white dress flowing around me. The skies magnificent colors would distract me from everything I have ever known. I would never again have to dwell on the cruel way you have twisted me.

I want to go somewhere where all my dreams will come true, but the only thing holding me back is you.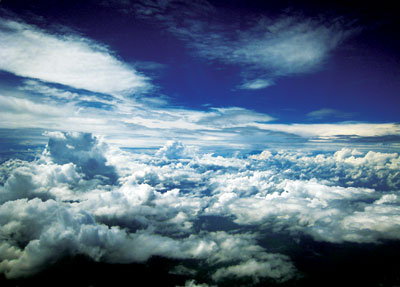 © Jacob W., Oklahoma City, OK