The Angel Chp. 9 The Dark Truth
January 19, 2012
"'That treasure' , is important! You would not understand why. I kept it secret because If I should live after my daughters were born, I would give it to them to make them strong." she said, looking fiercely into serena's eyes. The twins come in and stop in shock when they see the ancient angel. She turned around to look them in the face. "Hello, my dears. My mind, you two are so grown up now aren't you!" she said with asarcastic tone.


"My name...is Diandra Evers" she said waiting for them to realize who she was. Fierra, the brave twin, walked up a foot away from Diandra. "Mother?, Why have you came back? You have no reason to be here. You should be dead!" Fierra said clenching her teeth as she started to thow her fists at her own mother's face. Diandra was clawing her face up and turned to Serena. "You little devil! You think you can just walk in and steal my key, don't you!!" she said leaning forward to Serena's face.


Serena was shaking and The master and Xavier both were holding a tight grip of he arms. She was sweating from all the pressure and Diandra turned back to her from her daughters and made a small cut on serena's throat which caused er to stop breathing. Xavier and Mr. Harriet lifted her up and took her into the lobby. Xavier sat down holding her tightly and keeping her warm while Mr. harriet dialed 911.


They rushed her to the ER with Xavier on her side and Mr. Harriet and the twins in his car that has a private cop light in front. When they got there, they attached a breathing mask to her and were doing CPR to keep her alive. Xavier stopped and stared as they rolled her away and collapsed onto the floor with a serious broken heart. "Lord Jesus Christ, I beg of you. Will she ever be okay? Let me pray of you. A prayer by John 3:16: For God so loved the world that He gave His only begotten son, that whoever believes in Him should not persih but have everlasting life. Please,...just let her survive." he whispered faintly as he rose his head.


He stares at the doors she just paseed through for five straight minutes. He turned away to call everybody. everybody including Tony. He's the right one to call because he is a retired priest that can bless her soul. Everybody arrived as the doctor said she could have visitors' but only two at a time. Xavier went first. He walked in and was devastated to see all the tubes on her. One in going into her mouth and one by her heart that was giving her more blood to get her her parts functioning normal so she'd awaken. He sat by her side until Sierra walked in. As she walked slowly toward the bed, Xavier turned to her with bloodshot eyes.


"Don't worry Xavier. She'll be okay. She's strong and brave, We all know that she can survive this." She said as she softly wrapped her arms around him and layed her head on his buffed shoulder. "Sierra..what if she can't? What if she be too weak to fight it?" He said crying and sitting back on the stool right by her side.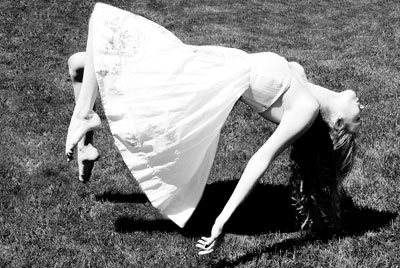 © Darcy D., Sonoma, CA