Because I'll never be a NASCAR driver
August 19, 2011
Instinctively I'm breathing in the moment,
Shaking my head in time with the music,
And you're asking me what I'm doing,
Even though you can see me with those blue loops just like anyone else.
So I tell you I'm writing the Declaration of Independence.
Just to keep you guessing.
Bouncing, and laughing, at how
I'll never be a NASCAR driver, but you'll be
The first woman president.
At the point of surrender,
I'm wrapping my arms around your neck;
And I can feel the heat rolling of you like little rhythmic waves.
Smiling against your mouth, because I'll never get over this.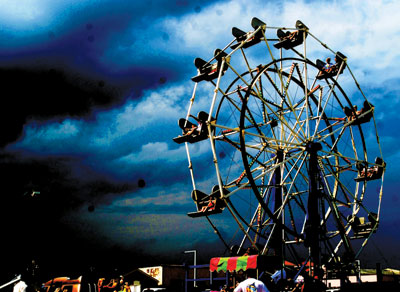 © Louis F., Norfolk, VA