A Triangle Of Sorts
June 28, 2011
She dots her i's. Her friend dots with a heart. She combines T and F together. Her friend makes single marks. While he watches them slowly, closely, observing their ways, confirming his choice.
She tries to think of explanations to satisfy the growing regret and doubt, the passion and fierce emotions demanding attention in her mind. The doubt that he would see her and talk to her. The regret of hoping he might and making him a center for a time.
Her friend wonders how she got into this mess. She's confused on what to do, how to act. She devises a plan to bring them together. Because they deserved it and it was her job, right?
He stares trying to put into words how he feels, because she has to know: his C's and J's are virtually the same. His H is a 4. He doesn't bother with i's anymore. He could say that he wishes on a star, everyday, just to hear her say….
…his name.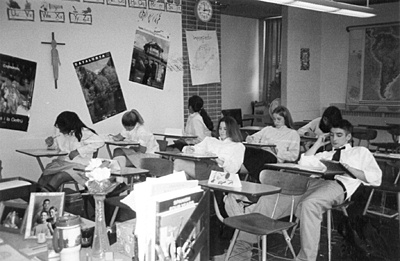 © Fox V., Whitesboro, NY